Teen certified as adult in deadly Mall of America shooting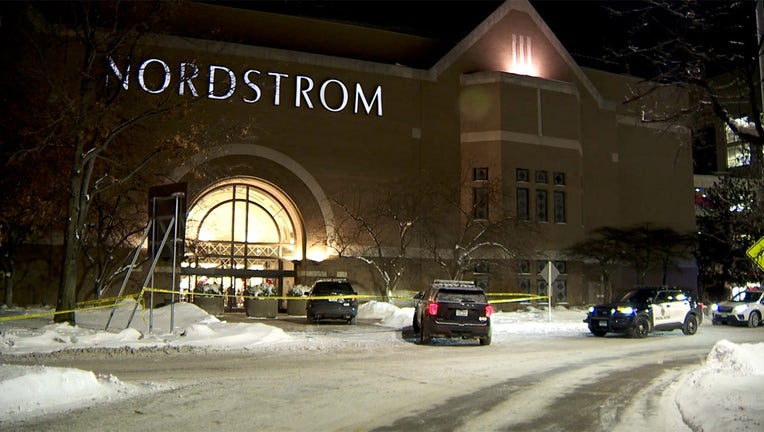 article
MINNEAPOLIS (FOX 9) - A teenager has been ordered to stand trial as an adult in connection to the fatal shooting of 19-year-old Johntae Hudson at Mall of America late last year.
Lavon Semaj Longstreet, 18, is accused of being one of the possible shooters involved in Hudson's death. Longstreet was previously charged in juvenile court with second-degree murder and second-degree assault with a dangerous weapon but was certified as an adult by a Hennepin County Judge on Monday, according to court records. 
"Our goal is to protect community safety based on the unique circumstances of each case. Mr. Longstreet played a lead role in a brazen shooting that left one person dead and endangered the lives of many others at the Mall of America. Given his age and role in the murder we will prosecute this case through the adult system," Hennepin County Attorney Mary Moriarty said in a statement to FOX 9. 
The shooting happened on December 23, 2022, around 7:50 p.m. in the Nordstrom department store at Mall of America. Officers found Hudson with multiple gunshot wounds and provided life-saving measures, but he was pronounced dead at the scene.
According to charging documents, a group of people got into an altercation in Nordstrom when two people, including then 17-year-old Longstreet, were captured on surveillance video holding firearms with extended magazines, charges said.
Longstreet then allegedly pointed a gun toward Hudson and a "muzzle flash" was seen on camera. Taeshawn Adams-Wright, 18, stood over Hudson and took a "shooting stance," charges read. The group then fled the mall to a vehicle parked outside. 
Longstreet ultimately fled to Georgia, where he was arrested in January 2023 and extradited back to Minnesota. 
He made his first appearance in court on Wednesday, and the judge set his bail at $1 million with conditions. 
Two other minors and 18-year-old Adams-Wright also face charges in connection to Hudson's death. Investigators believe the shooting may have been related to a "long-standing feud" between the two groups involved.