Technical healthcare workers at 2 Twin Cities metro hospitals give strike notice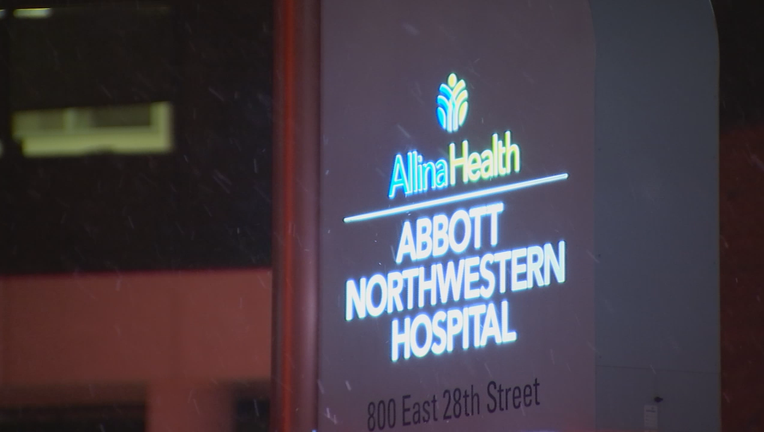 MINNEAPOLIS (FOX 9) - The labor union representing more than 200 technical healthcare workers employed by Allina Health filed a notice to strike at two Twin Cities metro hospitals later this month.
SEIU Healthcare Minnesota filed a 10-day notice Thursday for a strike that would last from 6 a.m. Sept. 14 to 6 a.m. Sept. 16 at St. Francis Regional Medical Center in Shakopee and Abbott Northwestern Hospital in Minneapolis.
According to SEIU Healthcare Minnesota, 90 percent of the members voted to approve a two-day strike following months of contracts negotiations to ensure pay and benefits for potential exposure to COVID-19. Currently, workers have a temporary agreement that maintains pay during a quarantine following a first exposure, but recently when faced with a second exposure workers had to use their sick time, the union said. Members say they want the same health and safety benefits as their other co-workers at Allina.
The affected workers at the St. Francis facility include medical lab technicians, surgical technicians, diagnostic technicians and more. The striking members at the Minneapolis hospital works as radiology technologists.
According to Allina Health, the contracts for these employees expired on June 30 and with an agreement were extended to July 31, but the labor union did not want to extend further.
Allina Health says it that while it has received more than $170 million in government support due to COVID-19, the hospital system still suffered $152 million in losses through the end of June.
The union is asking for a 13% wage increase over the life of the contract, which Allina calls "unrealistic in this current environment." Instead, Allina is offering a 2.5% wage increase over the life of the contract.
"Strikes are counter-productive and will not bring the parties closer to a negotiated agreement," read a statement from Allina Health. "It is particularly disappointing that the union would use this tactic in the middle of a global pandemic when Allina employees are focused on delivering needed health care to the communities we serve. It is also disappointing that the union would state publicly that this is a strike about safety issues, when nearly all of their concerns expressed at the bargaining table in 8 negotiating sessions have been about economic issues. The majority of Allina Health employees have already made economic sacrifices in response to our financial situation."
"This has been the most stressful year of my 18 years at Abbott," explained Molly Wrobleski.
Wrobleski is an intervention radiology technician at Abbott Northwestern Hospital in Minneapolis. Her and other techs work first-hand with COVID patients, especially those who get CT scanning for their lungs.
"Many of our employees are on a daily basis exposed to COVID," said Wrobleski. "A lot of them are imaging COVID patients throughout their shift every day. So a lot of us have either been around COVID patients or been exposed to COVID patents and some of us have had to quarantine because of our exposure or symptoms."
Wrobleski says the first couple of weeks, techs at Allina's Abbot and St. Francis Hospital in Shakopee were getting paid when they had to quarantine and wait for test results. But now she says techs are forced to use vacation time or not get paid if they need to take those days off.
"I feel like that creates an environment where we're not keeping ourselves and our coworkers and our staff safe because people are scared to say 'Oh I have a symptom,'" she explained. "Or they're scared to not get paid."