Suspect in ski mask randomly assaults St. Paul residents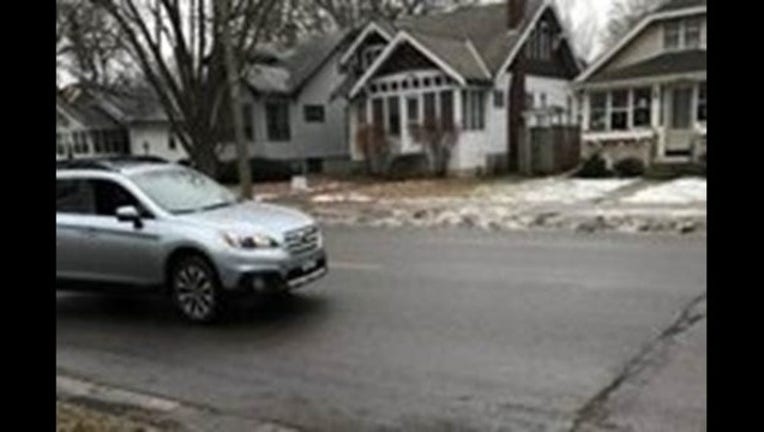 ST. PAUL, Minn. (FOX 9) - St. Paul police are asking for help finding a man who has been randomly assaulting and threatening people around the Merriam Park neighborhood.
According to police, the man is described as white, in his 30s, weighing between 220-25- pounds and about 6'2'' with a blue teardrop tattoo under his left eye. He was seen driving a light-blue or light-gray Subaru Outback with the license plate 454PPW.
He wears a ski mask or scarf over his face.
Police say the incidents occurred on Dec. 12, 2018, Jan. 7, 2019 and Jan. 10, 2019.
• 12:45 p.m. Wednesday Dec. 12 on the 1700 block of Dayton
• 1:30 p.m. Wednesday, Dec. 12 on the 2000 block of Roblyn
• 11:25 a.m. Monday, Jan. 7 on the 1400 block of Asland
• 11:18 a.m. Monday, Jan. 7 near St. Clair and Amhurst
• 3:39 p.m. Thursday, Jan. 10 on the 2000 block of Wellesley.
In all five cases, he's approached people he did not know and either damaged their vehicles, threatened them, slapped them or assaulted them with an object.
If you see something suspicious or know who this person is or know where he is, please call 9-1-1.