Surge makes triumphant return to store shelves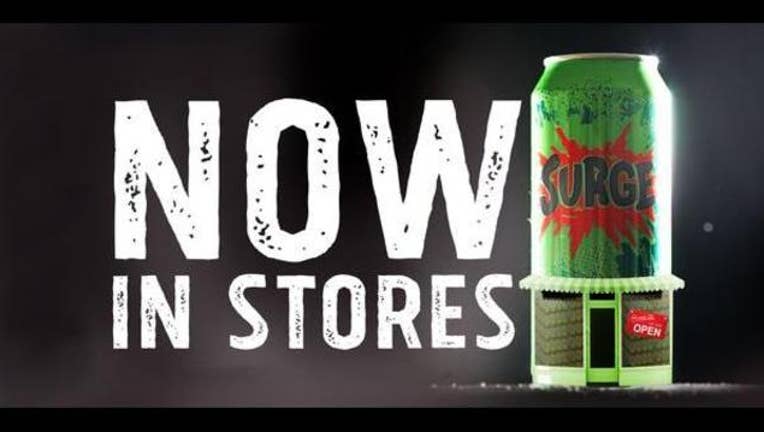 article
(KMSP) - More than a decade has passed, and consumers still miss Surge. Much to the chagrin of 1990s youth, the Coca-Cola citrus beverage hasn't been on store shelves since 2003, but it's making a triumphant return.

According to Surge's website, several independent resellers are securing the beverage for their stores, and there will be at least one in Minnesota: Hi-Score Video Games in St. Cloud at 4101 W Division Street.

Atlanta-based Coca-Cola made Surge available on the east coast on Monday. It was produced from 1996 until 2003. In 2014, Coca-Cola released a limited supply through Amazon.com, and fans have kept begging.

Coke said Surge's comeback is actually due in part to the "Surge Movement," the social media brainchild of Evan Carr, Sean Sheridan and Matt Winans. Their 2013 billboard was aimed to catch the eye of Coke executives, placed near Coke headquarters, and read, "Dear Coke, we couldn't buy SURGE, so we bought this billboard instead."