Summer camp allowed predator, must pay survivor
LONG PRAIRIE, Minn. (FOX 9) - A summer horse camp in central Minnesota has settled a lawsuit scheduled for trial Monday, that claimed the camp was negligent in allowing a sexual predator to work among children and teenagers.
Scott Fortier, 44, was a senior counselor, activities director, and volunteer at Circle R Ranch in Long Prairie for more than two decades, until he was convicted of state and federal sex crimes in 2016 and 2018.
The plaintiff, known as Doe 600, claimed Circle R Ranch's owner, Jack McCoy, was warned a decade earlier Fortier was sexually abusing underage girls at the camp.
The lawsuit against Circle R Ranch was filed in 2020 by St. Paul-based attorney Jeffrey Anderson, who did not disclose the terms of the settlement. 
Anderson said more lawsuits against the camp from other victims are expected.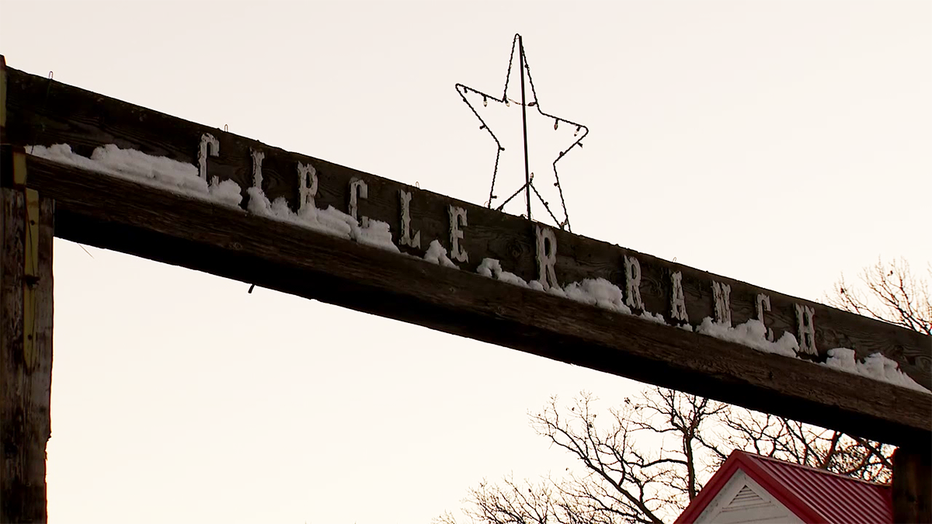 'Given free-range'
A long-time counselor at the camp spoke for the first time to the FOX 9 Investigators about her experience with Fortier at Circle R Ranch.
"There is no way this many assaults could have possibly happened over this many years to this many girls if jack McCoy would not have let it," said the former camp counselor.
"Scott was basically given free rein, carte blanche, to roam around a camp for children. There was limited supervision and zero consequences," she said.
She started going to Circle R Ranch as a camper when she was 7 years old and became a counselor when she was 16. She asked not to be identified because Fortier has tried to contact her from federal prison.
She said Fortier – a senior counselor and activities director -- would supply alcohol and groom underage girls he called "Scotties' hotties."
Fortier would request topless photos from dozens of girls and made promises to hire them the following years as camp counselors.
"They would idolize him," she said of his victims.
"And they knew that when they were older, they could get alcohol from Scott, and he would get their phone numbers. He was grooming the girls and using his position and influence there to continue the relationships even when they weren't at camp," said the former counselor.
A 'Position of Authority'
In 2005, she warned the owner of Circle R Ranch, Jack McCoy, that Fortier was having sex with underage girls. She said McCoy kicked Fortier out of the camp.
But Fortier returned three years later, in 2008, as a volunteer, doing the same job as before but without a title or pay.
She said Fortier had done research and mistakenly thought so long as he wasn't in a "position of authority," a term from Minnesota statute, he could have sex with underage girls.
"He claimed he met with a lawyer to help walk him through the logistics and the specific steps he would need to take to be able to have sexual relations with 15-year-olds without going to jail." she said.
"It didn't work out too well," she added. 
A 'wolf let loose in a field of sheep'
In 2016, Anoka County Sheriff's deputies raided Fortier's home in Blaine.
Fortier was 37 at the time and had invited two camp counselors -- a 15-and-17-year-old – to go hot tubbing. The girls said he got them intoxicated and video-taped his sexual encounters with both minors.
Police discovered a hidden camera in the home, and hundreds of images of child pornography, some of them produced by Fortier with his victims and other images downloaded from the internet.
Investigators believe Fortier took topless photos of dozens of counselors, but his exact number of victims is unknown.
Fortier was convicted of both state charges of criminal sexual conduct, and federal charges of producing child pornography.
In sentencing Fortier to 25 years in prison, federal judge Patrick J. Schiltz described Fortier's behavior at Circle R Ranch as a "wolf let loose in a field of sheep."
Schiltz is the presiding judge in the current trial of Anton Lazzaro, the former Republican operative who is charged with recruiting underage girls for sex. 
The 'Scotty Show'
When the FOX 9 Investigators recently visited Circle R Ranch, McCoy minimized and contradicted himself about Fortier's role at the summer camp for kids.
"He never came back. He would come back but he was never hired. A lot of my staff would come back," McCoy said when asked about Fortier.
According to the lawsuit, Fortier was good for business at the camp because he would entertain the campers, mostly females, between the ages of 7 and 17. 
One counselor called it, the "Scotty show."
"He would joke about it. He would say, 'Why would I stop coming here when there's so many girls,'" the former counselor recounted.
According to an Anoka County Sheriff's report, Fortier bragged to a friend, "I am to summer camps what Adrian Peterson is to running backs… It's truly my gift."
Prior to the settlement, Fortier was expected to testify via video at the civil trial.
The FOX 9 Investigators reached out to Fortier who is serving his sentence at the Federal Correctional Institute in Pekin, Illinois.
He did not respond to a letter seeking comment. His scheduled release is in 2042.
McCoy said the horse camp will be open for business as usual this summer.