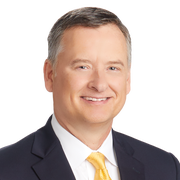 Tom Lyden
Investigative Reporter
Tom Lyden has covered, and uncovered, some of the biggest stories in the Twin Cities in the last 26 years. His reports have led to new laws, put criminals behind bars, led to a politician's resignation, and a governor's open hostility.  
In the last few years, Tom has focused on in-depth reporting as part of the FOX 9 Investigators.  He uncovered a religious cult operating in Minnesota who's leader, Victor Barnard, sexually assaulted his underage followers.  His reporting lead to an international manhunt for Barnard, resulting in his capture, conviction, and incarceration.  
His reporting on the mysterious death of conspiracy filmmaker David Crowley was also featured in a full length documentary.  
Tom is part of FOX 9's "jump team" to cover news far from home.  He's brought home stories to Minnesota viewers from New Orleans during Hurricane Katrina, the massacre at Virginia Tech, and the hunt for serial killer Andrew Cunanan in Miami.   
Tom has won more than 20 Regional Emmy Awards, and five Regional Edward R. Murrow Awards for his reporting.  
Tom graduated from Lewis and Clark College (B.A. International Affairs) in Portland, OR., and he has a masters degree in journalism from the University of Missouri-Columbia. 
He started his journalism career in newspapers at the Daily Star Progress in La Habra, CA.
Tom is an obsessive tennis fan and a moderately good player (3.8 USTA rating).  He lives in Minneapolis with his husband, Fred.  
The latest from Tom Lyden