Straw buyer linked to New Hope City Hall shooting charged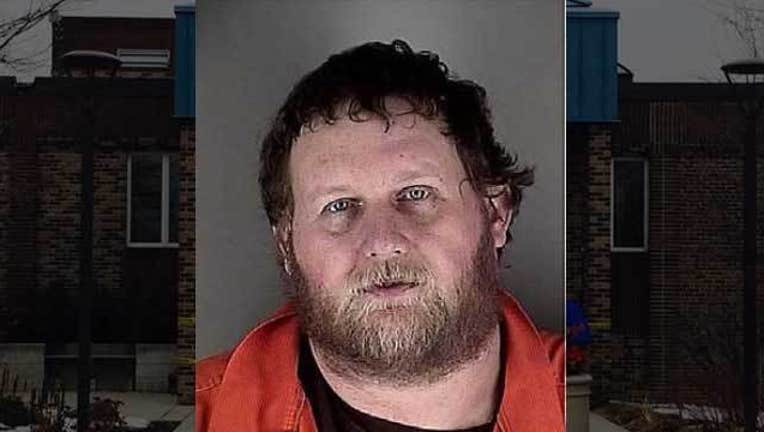 Federal charges have been filed against the alleged "straw buyer" who purchased 3 shotguns through an online auction that were later given to New Hope City Hall shooter Raymond Kmetz. Michael Ronald Garant, 42, is charged with making a false statement to acquire firearms on behalf of another person.

Garant made his first court appearance Wednesday afternoon in U.S. District Court in St. Paul, Minn.
Magistrate Judge Steven Rau released Garant on a $25,000 unsecured bond, and offered him some final words of wisdom: "Try not to do any more favors for friends." According to the charges, Garant said he had known Kmetz for 15 years, but the precise nature of that relationship was not explained.
New Hope City Hall shooting
On Monday, Jan. 26, Raymond Kmetz, 68, walked into New Hope City Hall with a shotgun and fired at police. Two officers returned fire, and Kmetz was killed. Investigators later recovered two more shotguns from his car. Kmetz had been civilly committed twice for psychological issues and should not have had access to a gun.
Following the guns
The three guns were found by tracing the serial numbers, which had all been filed off but recovered by applying a chemical mixture that revealed the digits. The guns were traced to the Duluth Police Department, where they were stored last July as part of a criminal investigation. The guns were later sold to an online auction business called K-Bid.
According to the charges, on Aug. 21, 2014, Ray Kmetz was the highest bidder for three shotguns in a K-Bid auction, but the auction house was required to transfer the guns to a licensed firearms dealer who would then do the necessary background checks. The guns were then transferred to Full Metal Gun Shop in Princeton, Minn., where they were picked up by Garant on Aug. 23, 2014.

Garant told the gun shop's owner that he used the alias "Ray Kmetz" during the online auction to hide his true identity.
The background check
A National Instant Criminal Background Check was performed on Garant, and was returned "clear." One of the forms completed by Garant as part of the background check contained the following question:
Garant responded "yes" to this question by checking the corresponding box. He paid $659.29 in cash for the three shotguns, one of which was a Stoeger Model 2000 12-gauge shotgun bearing serial number 915191 – the same gun used in the New Hope City Hall shooting.

Background checks rely on honesty
"Background checks are only as good as the accuracy of the information collected," said U.S. Attorney Andrew Luger. "Honestly answering questions about the intended recipient of a firearm is an important component of responsible gun ownership and key to public safety, which is why it is a crime to act as a straw purchaser. This defendant is charged with committing that very crime – buying guns for another person and lying about it."
Federal prosecutors would not say whether any criminal charges are anticipated against Full Metal Gun Shop, because they sold a weapon to a man who admitted to using an alias.

Why would he do it?
During his court appearance, Garant was clearly limping, and told the judge he is having surgery for a wound to his foot. Garant said he had no job and only $50 in his bank account.