St. Thomas student robbed at gunpoint on Grand Avenue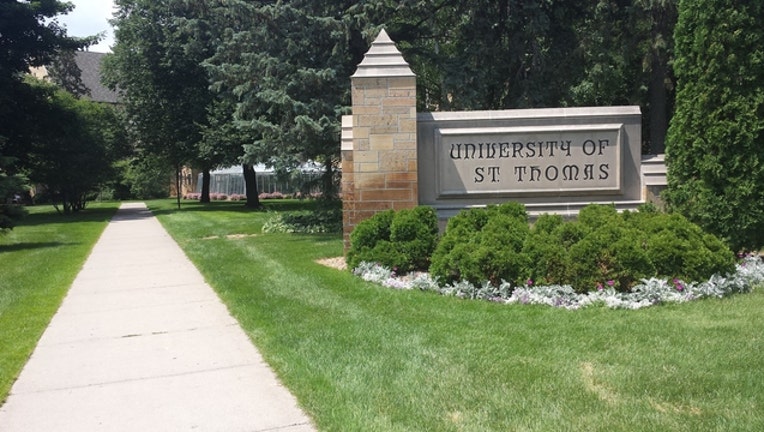 article
ST. PAUL, Minn. (KMSP) - The University of St. Thomas has issued a crime alert after a student was robbed at gunpoint on Grand Avenue late Wednesday night.
At about 11:55 p.m. a St. Thomas student said she was walking west on Grand Avenue when a suspect walking north on Finn Street stopped her on the southeast corner of the intersection. The student said the suspect pulled out a small handgun, demanded money, and took her phone and purse. The suspect turned and walked south on Finn Street, then took off running.
The crime alert offered the following suspect description:
"The suspect was described as a black male, approximately 6 feet tall, black hair with twists, no facial hair, and wearing a black or gray sweatshirt. The University of St. Thomas believes that descriptors alone are not a valid reason to profile or cast suspicion on any individual. They are included here because they may reasonably assist in identifying the perpetrator of this incident."
Anyone with information about this incident is encouraged to contact SPPD at 651 291-1111. Report crime confidentially or anonymously: by e-mailing PSTIPS@stthomas.edu, or calling 96(2-TIPS).