St. Paul school nutrition workers fight for new contract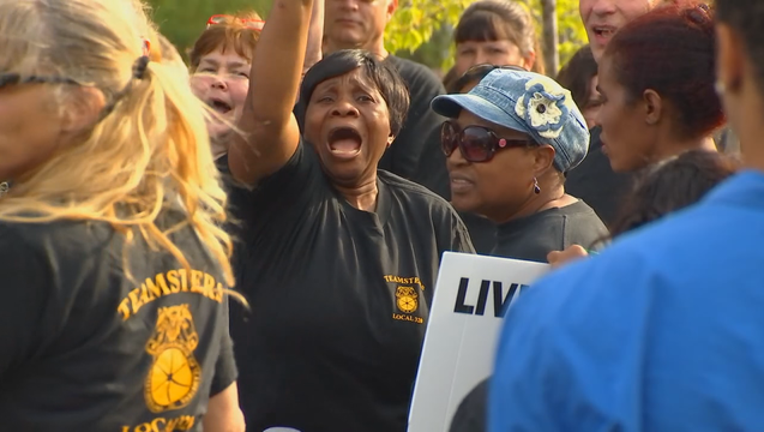 ST. PAUL, Minn. (KMSP) - Dozens of St. Paul Public Schools Nutrition Services workers took their fight for a new contract to Tuesday night's school board meeting, chanting as they marched inside the administration building.
The previous contract expired on June 30. The workers tell Fox 9 the latest offer includes no raises for many of the lowest-paid workers after years of only minimal bumps in pay.
"What it means for our members is they are unable to keep up with the cost of living," said Brian Aldes, Secretary/Treasurer for Teamsters Local 320. "We want to create a better economic environment not just for the members we represent, but for the communities they live in as well."
Aldes said the union is seeking a $15 minimum wage in the contract, similar to what was negotiated for teaching assistants just months ago.
A review of that contract shows the new salary scale being phased in, with the $15 wage take effect next year.
Aldes said negotiators with the district said they can't afford to provide those wages, despite a separate food service fund.
"We know there's reserves, we know there's remaining dollars, and we're asking that those monies be put toward the workers' we represent wages," he said.
Budget projections for 2017-2018 school year show officials do expect a small increase in labor costs.
A St. Paul Public Schools spokesperson told Fox 9 that since the dispute is in mediation, officials cannot comment on the negotiations.