St. Paul JCC evacuated in 4th round of threats at Jewish community centers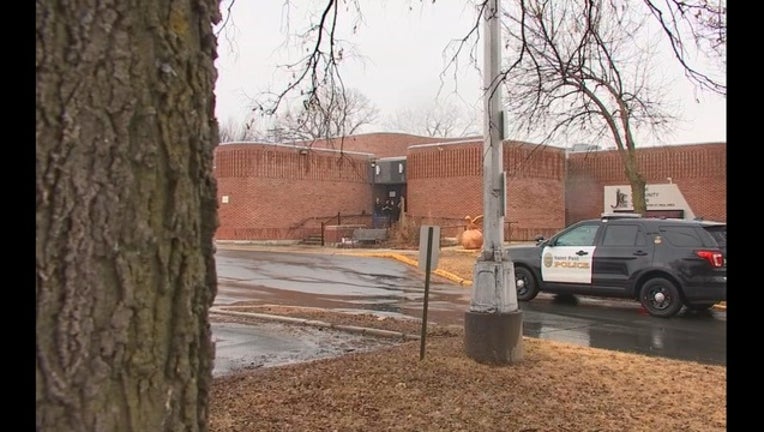 article
ST. PAUL, Minn. (KMSP) - The Jewish Community Center in the Highland Park neighborhood of St. Paul was evacuated Monday morning due to a bomb threat. According to the JCC Association of North America, 11 Jewish community centers received bomb threats Monday.
Monday's threats follow 3 waves of bomb threats at JCCs in January -- Jan. 9, Jan. 18, and Jan. 31. Through Monday, 69 incidents have been reported at 54 JCCs in 27 states and one Canadian province. The Sabes Jewish Community Center in St. Louis Park, Minnesota was evacuated during the wave of threats on Jan. 18.
St. Paul JCC students moved to fire station
St. Paul police confirmed that students were moved to a nearby fire station while officers cleared the building. In their sweep of the building, St. Paul police found no bombs and no dangerous devices. The center reopened just after noon.
Local response
Steve Hunegs, executive director of the Jewish Community Relations Council of Minnesota and the Dakotas, released the following statement on the incident:
Mayor Chris Coleman and St. Paul City Councilman Chris Tolbert today released the following statement:
National response
David Posner, director of strategic performance at JCC Association of North America, whose role involves advising local JCCs on security policies and practices, issued the below statement:
"On Feb. 20, 11 Jewish community centers received called-in bomb threats, which were ultimately determined to be hoaxes. Our centers have in place security protocols to ensure the safety of their program participants and facility visitors. All JCCs have now received the all-clear from local law enforcement and resumed regular operations, with a heightened level of security.
"As always, safety is our top priority, and we are continuously impressed with the JCC professionals on the ground who are relying on established best practices and strong relationships with law enforcement agencies to ensure the wellbeing of all who use and benefit from their facilities. Our JCCs are strongly rooted in communities across the country, and we will not be cowed by threats intended to disrupt people's lives or the vital role Jewish community centers play as gathering places, schools, camps, and fitness and recreation centers.
"While we are relieved that all such threats have proven to be hoaxes and that not a single person was harmed, we are concerned about the anti-Semitism behind these threats, and the repetition of threats intended to interfere with day-to-day life. Local JCCs serve not just the Jewish community, but the entire community. Participants from all different backgrounds come to their local JCCs for activities, Jewish cultural and religious programming, and opportunities to come together as a community.
"We are in regular communication with the FBI, which is investigating these threats, to ensure the FBI has the most updated information. We hope to hear updates from the FBI on progress very soon.
"JCC Association is coordinating updated security trainings for JCC executives and staff, to ensure that our community of professionals across the country is prepared with critical tools, resources and contacts."