St. Croix County seeking woman charged in distracted driving crash that killed teen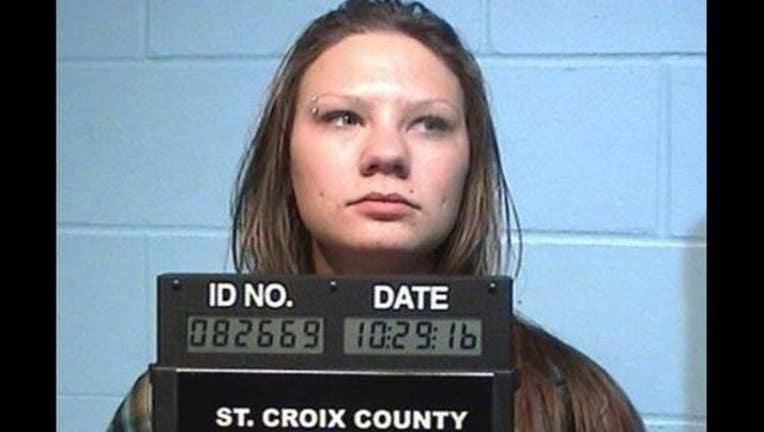 article
ST. CROIX COUNTY, Wis. (KMSP) - The St. Croix County sheriff's office is asking for help finding a woman charged in the distracted driving crash that killed a teenager.
Anyone with any information on Makellia Jensen's whereabouts is encouraged to call your local police jurisdiction or contact the St. Croix County Emergency Communicaton Center at (715) 386-4701.
Makellia Jensen is age 22, 5'2'', 125 pounds with brown hair and blue eyes. Her offense is homicide by negligent operation of a vehicle.
Do not attempt to apprehend Jensen.
Back in October, Jensen had both hands on her cell phone just seconds before she drifted into an adjacent lane of highway traffic, according to a witness. The alleged distraction caused a Wisconsin teen in the other lane to lose control of her SUV in a fatal rollover crash.
According to the St. Croix County sheriff's office, 16-year-old Kyra Faith Hayes of Beldenville, Wisconsin was driving north on Highway 35 when a Ford Taurus driven by Jensen drifted into Hayes' lane. 
Hayes was forced to take evasive action, causing her to lose control and roll her Oldsmobile Bravada several times. Hayes was ejected from the SUV and pronounced dead at the scene. Hayes' family tells Fox 9 further police investigation revealed Hayes was wearing her seat belt at the time.
The vehicles never made contact, but Jensen returned to the scene of the crash after turning around at a crossover. Jensen was not injured and her passenger was not injured. According to Minnesota Department of Public Safety records, Jensen had a suspended license.