St. Catherine's arson suspect charged with supporting al-Qaeda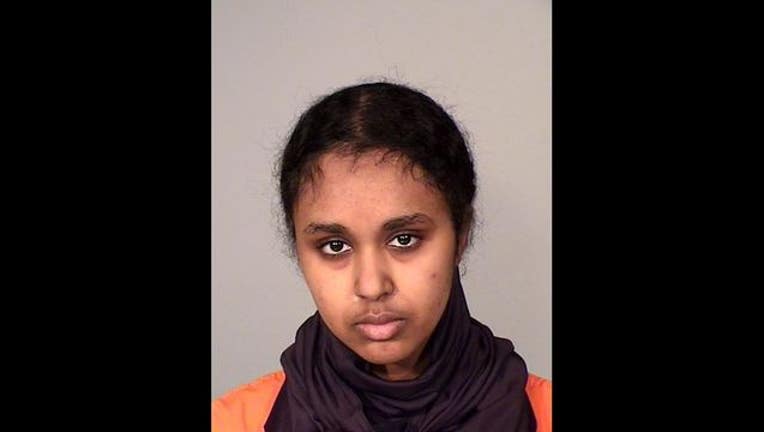 article
ST. PAUL, Minn. (KMSP) - The former St. Catherine's University student who reportedly set several fires on the school's campus in St. Paul, Minn. a few weeks ago was indicted in federal court Wednesday for providing support to al-Qa'ida, as well as dual charges for arson and making a false statement to FBI agents, officials said.
The terrorism-related charges stem from a Sept. 19 letter Tnuza Jamal Hassan allegedly wrote and sent to fellow students at St. Catherine's asking them to "join the jihad in fighting," and to "[j]oin al-Qaeda, Taliban, or Al Shabaab," according to a release. In an interview with several FBI agents a few days later, officials say she denied ever writing or distributing the letter.
Then, on Jan. 17, the 19-year-old set several small fires around the St. Catherine's campus, telling investigators, "You guys are lucky that I don't know how to build a bomb because I would have done that."
It was all to protest U.S. military action overseas, she told police, with the express intention of hurting people--though nobody was injured as a result of her actions.
"She's been reading about the U.S. military destroying schools in Iraq or Afghanistan and she felt that she should do exactly the same thing," according to the charges. "She wanted to burn the school to the ground and her intent was to hurt people." 
Hassan was subsequently charged with arson in Ramsey County Court for the fires, with the three subsequent federal charges coming weeks later. She is currently in custody at the Ramsey County jail.