Snow leopard cub born at Como Zoo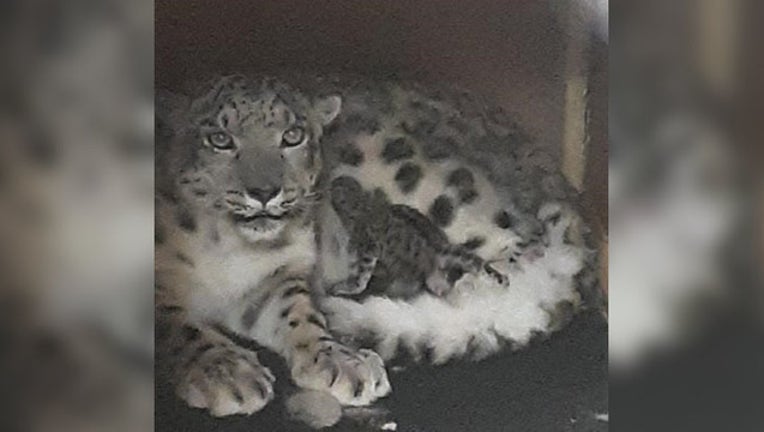 article
ST. PAUL, Minn. (FOX 9) - A snow leopard cub was born at the Como Zoo and Conservatory in St. Paul, Minnesota Monday, the first snow leopard birth at the zoo in more than 10 years. 
The cub was born to mom Alya, a 4-year-old snow leopard, and father Moutig, a 6-year-old snow leopard. The pair came to the Como Zoo in 2017. This is Alya's first cub. 
The gender of the cub is still unknown, the zoo says. 
Alya and her cub are currently being housed in an off-exhibit maternity den where they can bond and allow for property nursing and care. They will remain off-exhibit until later this summer. 
The Como Zoo has been raising and breeding snow leopards for more than 60 years as part of the Association of Zoos and Aquariums' Snow Leopard Species survival plan. In the wild, snow leopards are considered vulnerable due to poaching, loss of prey and the fragmentation of their habitat.
Considered the most agile of the big cats, snow leopards make their home in the Himalayas. The coloring of their coats allows them to camouflage themselves within their rocky habitat, earning them the title of "ghosts of the mountains." 
The naming rights for the cub will be auctioned off at the Como Friends' annual Sunset Affair Gala.