Sloth gets stuck on roadside guardrail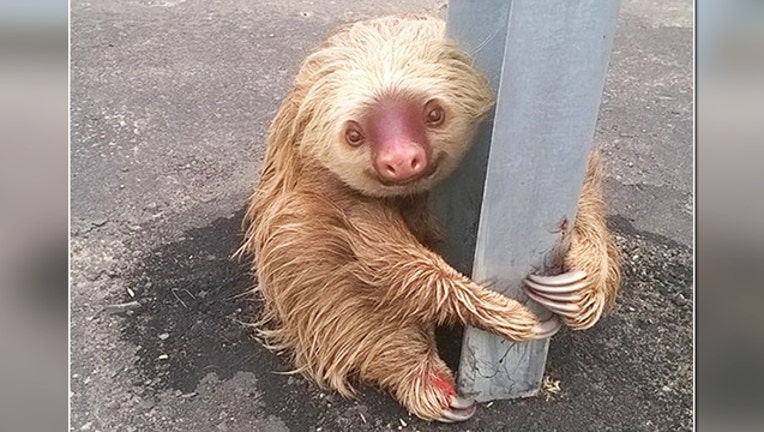 article
(FOX NEWS) - A sloth that got stranded on the side of a road in Ecuador was trending on social media over the weekend.
A Facebook post by the Transport Commission of Ecuador featured photos of the sloth clinging to the post of a guard rail. It said the "beautiful" sloth had been trying to cross the Quevedo ring road -- a dangerous place for such a creature.
A comment from the Transport Commission confirmed the sloth was checked by a vet and returned to its natural habitat.
Click here for the full story from FOX News.