Service dog provides stress relief to 911 dispatchers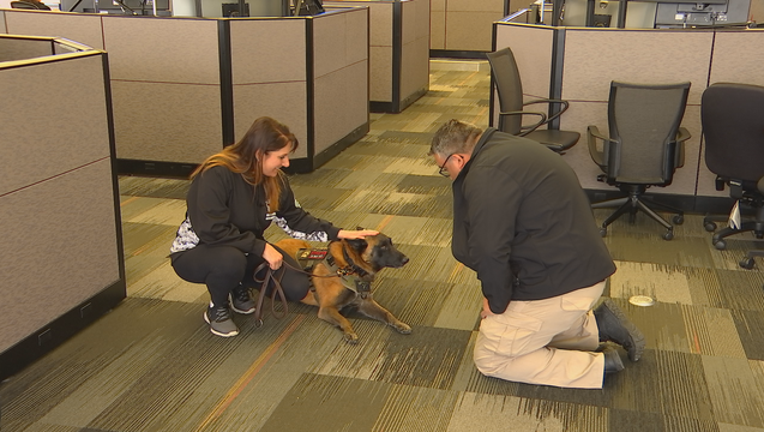 article
PLYMOUTH, Minn. (FOX 9) - A special service dog visited 911 dispatchers Wednesday to bring a little joy to those working an often difficult job.
Rex stopped by a dispatch center in Plymouth, Minnesota to provide some stress relief to those who work what is often considered one of the most stressful jobs. 
Rex is part of the Soldier's 6 program, a non-profit organization based in Minnesota that provides honorably discharged veterans, police officers and firefighters with specially trained K9's to help guide them through difficult days in life.
"These folks are facing huge issues you know, dealing with life and everything that they see," said Ed Abrahamson with Soldier's 6. "This is something totally new, but obviously it's kind of one of the pink elephants in the room. It's necessary, it needs to be addressed."
Hennepin County Sheriff David Hutchinson said the department is going to try every option to make sure dispatchers are taken care of emotionally and physically.
"They have a stressful job. People forget about them. This is one of the most difficult jobs in public safety. They take call after call, they hear bad stuff. The staff needs to be taken care of better than they have been, so that's why we're here. It's baby steps, but hopefully we get them where they need to be," the sheriff said.