Roofs collapse in Eau Claire after winter storm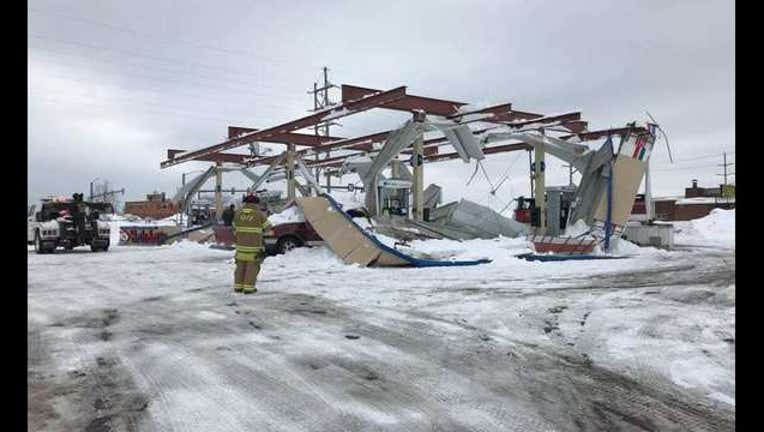 EAU CLAIRE, WI (FOX 9) - A heavy dumping of snow led to the collapse of at least two roofs in the Eau Claire, WI area Sunday morning. 
According to WQOW in Eau Claire, one person was taken to the hospital after the canopy of a Holiday Gas Station collapsed onto their car. 
The Eau Claire Fire Department said the weight of the snow caused the collapse, which trapped one vehicle. 
WQOW also reports that A-Z Towing, another Eau Claire business, had its roof collapse, causing thousands in damage. Luckily, nobody was inside when the roof collapsed.