Report: Howard Lake fire was started by child playing with lighter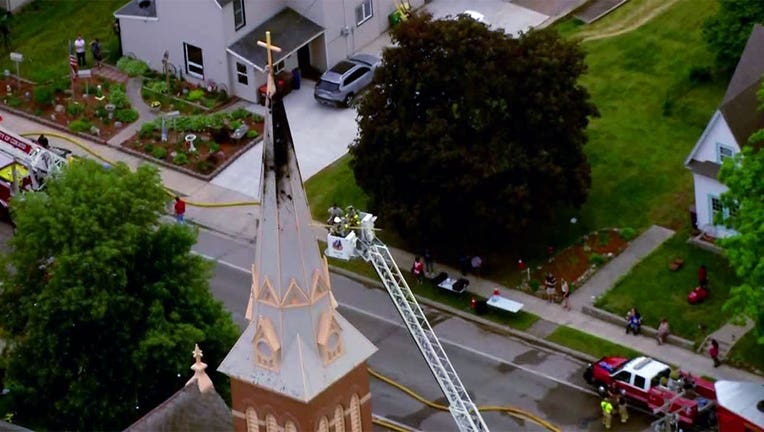 article
HOWARD LAKE, Minn. (FOX 9) - A State Fire Marshal's report revealed that a fire that spread to a historic church in Howard Lake last week was started by a seven-year-old child.
According to the report, the child was playing with a lighter when the fire started.
The flames rapidly spread to a detached garage, two homes, and the steeple of the church. As firefighters suspected, the report also states the steeple fire was likely caused by embers carried by the wind.
The garage was completely destroyed, and the other structures sustained some damage.
Thankfully, there were no injuries reported in the incident.