Recall of opioid overdose-reversing device impacts first responders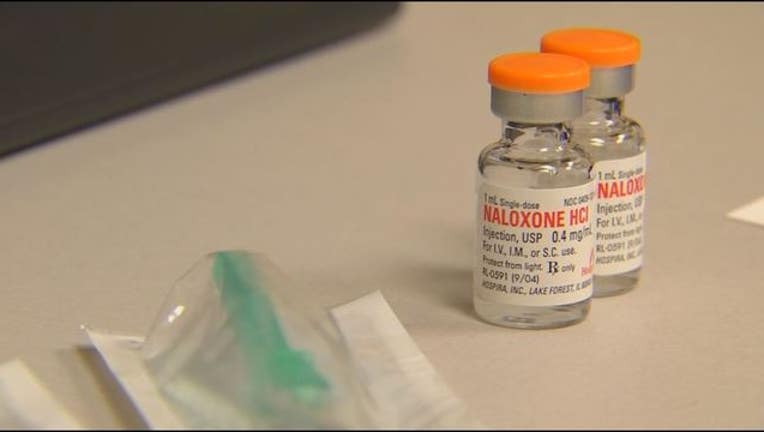 article
(KMSP) - A recall of a device used to reverse opioid overdoses is impacting first responders in the metro area.
The Hennepin County Sheriff's Office uses the Teleflex Medical Intranasal Mucosal Atomizer Device to administer naloxone to combat overdose deaths.
The company recalled the device in October. Instead of delivering the medication in an atomized plume, the defective atomizers deliver it as a spray, meaning the patient may not receive the full dosage of naloxone.
Officials found 20 percent of the sheriff's office Teleflex Medical devices had defective atomizers. The Hennepin County Sheriff's Office used naloxone seven times in 2016, so the department still has enough working atomizers to be effective, but isn't operating at full capacity.
"We are in the business of saving lives, and it is difficult to do that if we can't rely on equipment being sent to us," said Hennepin County Sheriff Rich Stanek.
The sheriff's office received two shipments of recalled products since the recall was announced. The department is still waiting to receive non-recalled devices from the manufacture. The Sheriff's Office is working with the manufacturer for a long-term solution.
There were 106 opioid-related overdose deaths in the Hennepin County through October 2016, which is a 25 percent increase over the same time period the year before.
"I expect 2016 will be a record-breaking year for overdose deaths in the county," said Stanek. "Due to this tragic increase, I consider this recall issue to be of the highest importance. We are dealing with an epidemic, and we need all the help we can get to save lives."
Senator Amy Klobuchar also released the following statement, calling upon Teleflex Medical to take action:
"Law enforcement officers are working hard to combat the devastating opioid abuse epidemic in my state and around the country. It is essential that they are equipped with the tools needed to do their jobs, and that they can rely on those tools to work in an emergency. For that reason, I ask that Teleflex take immediate action to ensure that its equipment functions properly and defective shipments are replaced, which is crucial to the Hennepin County Sheriff's office and other law enforcement agencies in their efforts to respond to overdoses and save lives."
Attempts to reach Teleflex Medical were not immediately returned.