Radioactive leak at Monticello nuclear power plant; Xcel Energy cleaning it up
MONTICELLO, Minn. (FOX 9) - Xcel Energy is cleaning up a leak at the Monticello Nuclear Generating Plant after 400,000 gallons of water contaminated with radioactive tritium leaked from pipes at the plant. 
The Minnesota Pollution Control Agency (MPCA) said on Thursday, March 16, the leak was reported in late November 2022 after Xcel Energy found unusual results while conducting routine groundwater testing. 
Xcel Energy reported about 400,000 gallons of water containing radioactive tritium leaked from a water pipe running between two buildings at its Monticello facility. The company said it is monitoring groundwater from two dozen wells. 
Tritium is a radioactive form of hydrogen and a byproduct of producing electricity at nuclear power plants, according to the MPCA. 
"Our top priority is protecting residents and the environment, and the MPCA is working closely with other state agencies to oversee Xcel Energy's monitoring data and cleanup activities," said Kirk Koudelka, MPCA assistant commissioner for land and strategic initiatives. "We are working to ensure this cleanup is concluded as thoroughly as possible with minimal or no risk to drinking water supplies."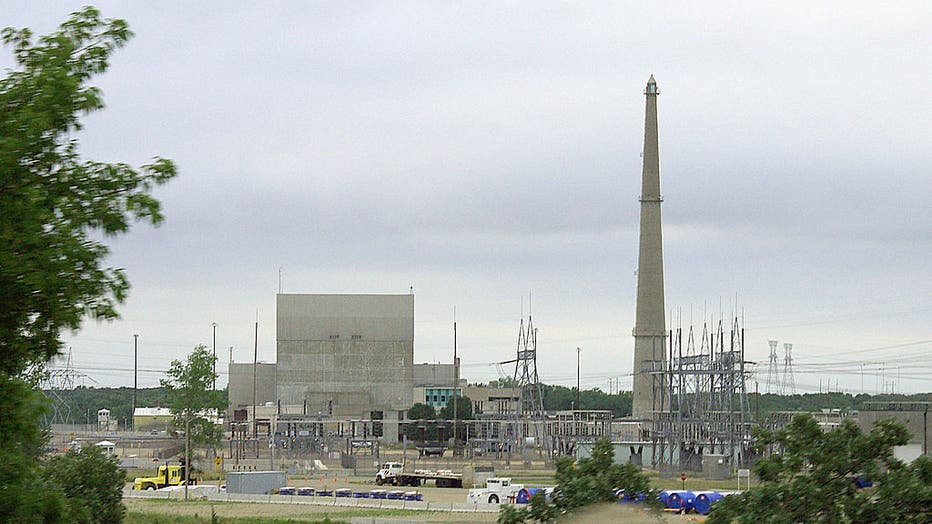 This July 24, 2008 photo shows the Monticello nuclear power plant in MOnticello, MN. The site, which began operating in 1971, has a single nuclear reactor (boiling water reactor) of the General Electric BWR-3 design generating 613 megawatts, but stud (Getty Images)
No risk to drinking water at this time, MPCA states
When the leak was detected the facility diverted water to an in-plant water treatment system to contain it and prevent additional water from leaving the plant. The MPCA added the leak has stopped, and the contaminated water has not reached the Mississippi River or contaminated drinking water sources.
"There is no evidence at this time to indicate a risk to any drinking water wells in the vicinity of the plant," MPCA said in a press release on Thursday. 
Xcel Energy said it completed a thorough inspection of all piping at the plant and determined no other areas of the facility are of concern. It will also be looking at the pipe that leaked in the laboratory to determine why it happened, the company said in a press release.  
The contaminated water is contained to the grounds of the plant and has not been detected beyond the facility or any local drinking water, according to Xcel Energy. The company is continuing to monitor groundwater from over two dozen wells on-site. 
An estimated 25% of the leaked tritium water has been recovered and will continue recovery over the course of the next year. Xcel Energy is considering options to store the recovered contaminated water, such as building above-ground storage tanks or a retention pond, which will be reviewed by the state agencies. 
"We have taken comprehensive measures to address this situation on-site at the plant. While this leak does not pose a risk to the public or the environment, we take this very seriously and are working to safely address the situation," said Chris Clark, president of Xcel Energy–Minnesota, North Dakota and South Dakota in a statement. 
The MPCA, in coordination with the Minnesota Department of Health, and the Minnesota Department of Natural Resources is monitoring Xcel's process of cleaning up the leak.
FOX 9 reached out to both Xcel and the state to ask why it took so long to notify the public.
"If at any time someone's health is at risk, we would notify folks immediately," said Dan Huff with the Minnesota Department of Health. "This is a contained site underneath the Xcel plant and it has not threatened any Minnesotans' health."
"Our own employees drink from a well right there on site," said president of Xcel Energy Minnesota, South Dakota and North Dakota Chris Clark. "We of course tested that water to make sure it was well within safe water drinking systems and it was, so we knew there was nothing particular concerning."