Poll: 50 percent of Minnesotans don't want Franken to resign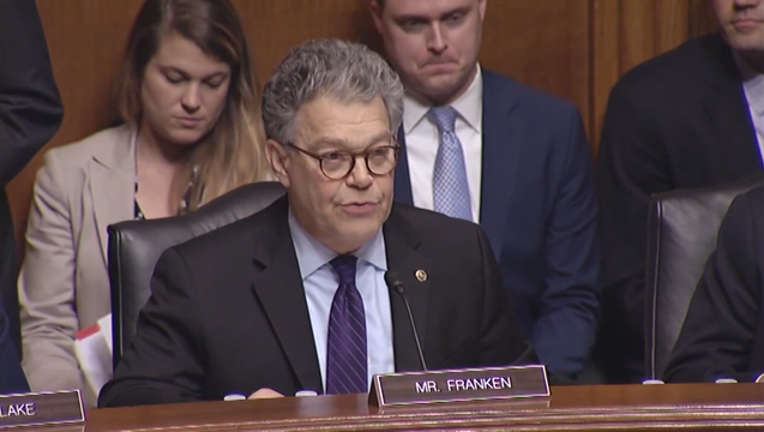 (KMSP) - A recent poll found 50 percent of Minnesota voters don't want Sen. Al Franken to resign in the wake of sexual misconduct allegations that dogged the embattled legislator for the last few months. 
Public Policy Polling, a Democratically aligned firm, found that a majority of respondents are unhappy with the entire process, with 60 percent of Minnesotans saying the Senate Ethics Committee should have completed its investigation before a decision was made about Franken's future in the chamber. Only 35 percent said he should resign immediately, with 53 percent approving of his performance as Senator.
Franken's majority-level approval rating is well above the average for Senators in their home state, according to PPP, with others rarely reaching similar levels, if ever.
It's a stunning turnaround for Franken, who in the last month saw his approval rating fall to record lows and saw almost every female senator--with many men joining in as well--call for his resignation. Despite the allegations, much of this support is driven by women, who are more likely to approve of his job performance as Senator than men.
Franken is officially slated to resign Jan. 2, with Gov. Mark Dayton nominating Lt. Gov. Tina Smith to replace him. She will be sworn in the following day.