Police: Man posed as volunteer, wielded knife at Animal Humane Society staff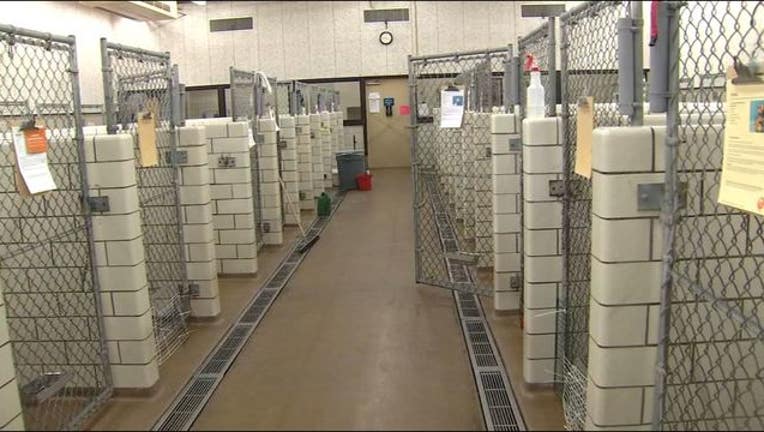 article
GOLDEN VALLEY, Minn. (FOX 9) - A 39-year-old Minneapolis man is in custody after he allegedly posed as a volunteer and attacked staff with a knife at the Animal Humane Society in Golden Valley, Minnesota.
According to police, at about 3 p.m. Monday, officers responded to a report of a disturbance at the Humane Society on Meadow Lane North. When they arrived, officers found a suspect who was trying to retrieve his dog from the facility. Police said the dog was previously impounded after the suspect was involved in a separate incident involving Robbinsdale Police.
When the suspect arrived at the Animal Humane Society, he "was able to get into the employee-only portion of the building under the guise of being a volunteer." The man then tried to retrieve his dog, but was stopped by staff. A struggle ensued and the suspect brandished a knife.
Staff members were able to subdue the suspect and get the knife away from him as officers arrived. One employee injured his hand in the incident, according to an Animal Humane Society spokeswoman.
The suspect is now in custody and charges are pending.
Statement from Animal Humane Society
"Shortly after 3 p.m. yesterday our animal care staff encountered an intruder trying to forcibly remove a dog that was being held on a bite quarantine in a non-public holding area of our Golden Valley shelter. During this incident he engaged physically with several staff members, threatening them and several others with a knife. The intruder fled the building with the dog and was apprehended on the grounds by Golden Valley police. He remains in police custody.
One staff member sustained torn ligaments in his hand as a result of the altercation. No one was injured by the knife. The dog was recovered and safely returned to our care."