Police increase patrols in south Minneapolis after 17 muggings in 1 week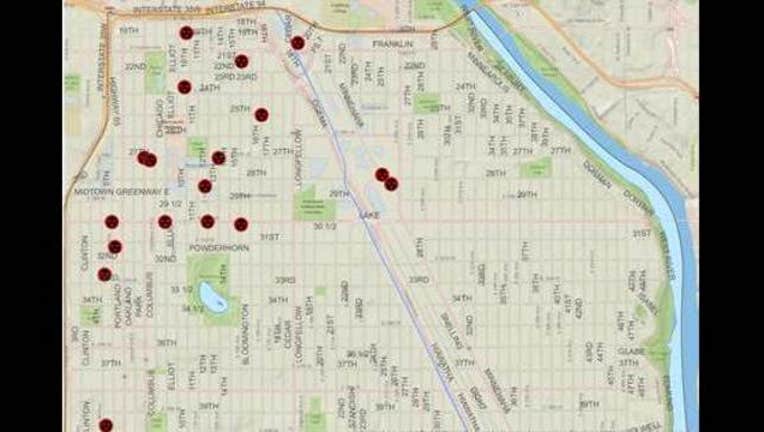 article
MINNEAPOLIS (KMSP) - Minneapolis police are increasing patrols in the third precinct  after a string of 17 robberies in just one week near Powderhorn Park.
According to police, the 17 personal robberies took place between April 11-17 and there is not a suspected pattern to the crimes. In at least one case, the suspect is described as a male juvenile, and in the other case, the suspect is described as an adult male. One juvenile male was arrested.
Three of the cases involved a gun, four involved a knife and three involved drunk or drugged victims. One of the cases occurred on the LRT bike trail and two occurred at a bus stop.
Officers remind residents and visitors to be aware of their surroundings, be alert to nearby activity including loitering and to avoid secluded areas at night. People should also use safe and direct routes and carry their keys and money in their pockets.
Police also say to cooperate with the robber and to remain calm, taking note of the individual's appearance and mannerisms.