Tyre Nichols: Twin Cities police prepare for possible unrest following release of video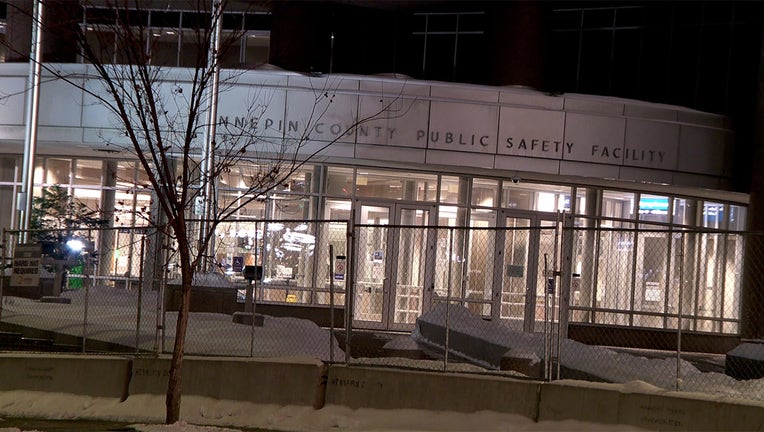 article
MINNEAPOLIS (FOX 9) - The City of Minneapolis has joined two other local municipalities — Brooklyn Park and Brooklyn Center — in issuing statements and announcing emergency plans in preparation for the release Friday evening of the video showing the Memphis police beating of Tyre Nichols, which led to murder chargers for the five officers involved. 
Minneapolis's Office of Community Safety said in a news release Friday all of its departments, including the Minneapolis Police and the Office of Violence Prevention, will have increased resources, that officers would be putting up fencing around "key infrastructure," and the department would step up its communication and coordination with community and law enforcement partners — meaning other cities and agencies, including the Minnesota State Patrol.
Images on social media posted Friday show extensive fencing around police precincts throughout the city. 
RELATED: Tyre Nichols: St. Paul Mayor Melvin Carter, Mpls Commissioner Alexander join response
Brooklyn Park Mayor Hollies Winston also issued a statement Friday afternoon saying he supported "leaders across the country in advocating for justice." He included a link to the TurnSignl app, which allows anyone involved in a police encounter to contact police. 
Brooklyn Center issued a statement saying city leaders were aware of the "tragedy that transpired in Memphis that is reverberating across the nation" and that police were "prepared to protect Brooklyn Center residents and businesses while respecting the constitutional rights of all citizens."
Earlier on Friday, the Federal Bureau of Alcohol, Tobacco, Firearms and Explosives (AFT) issued a warning to local gunshop owners, advising them to keep their inventory secure, as "Possible civil unrest in our area may result in looting of businesses."
Minneapolis Police Chief Brian O'Hara issued his own statement Thursday. "My heart breaks for the unimaginable loss that the family of Tyre Nichols has suffered. No statement, no criminal charge, no verdict will ever heal the pain Mr. Nichols's family is feeling," he said. 
He added, "I condemn any criminal behavior by police. The privilege to protect with courage and serve with compassion is sacred.  Violent abuses of authority, such as displayed in this incident, have absolutely no place in our profession."