Police: Child, 6, sexually assaulted in porta potty in park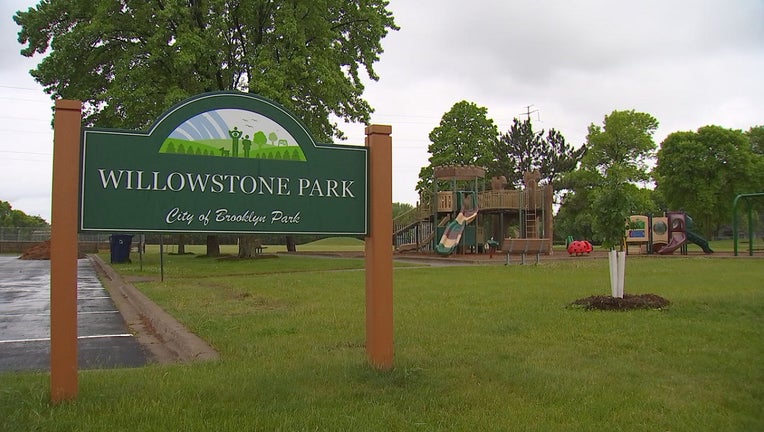 BROOKLYN PARK, Minn. (FOX 9) - Brooklyn Park police are searching for a man after he reportedly sexually assaulted a six-year-old boy inside a porta potty at a park.
According to police, officials received a report of the incident Wednesday at 9 p.m. Police say the incident happened about an hour prior at Willowstone Park, which is in the 1900 block of 95th Avenue North.
Officers learned a family was holding a party in the park. At one point, while cleaning up, they couldn't find their six-year-old child. A relative then found the boy coming out of a porta potty with an unknown man. 
Deputy Chief Mark Bruley said the family member confronted the man, who told them the boy had gotten stuck in the porta potty and he was letting him out.
After the man left, family members learned the child was sexually assaulted inside the porta potty.
"This is a tragic event both as professional law enforcement and a father, it's horrifying," said Bruley. "We're asking our community to come together to help us solve that, help us figure out who was in this park and who was victimizing this child."
The suspect is described as aged between 20 to 25 years old with a thin mustache and hair shaved on the sides of his head and puffy on top. At the time, he was wearing a black T-shirt and white tennis shoes. 
Investigators are testing DNA recovered from the reported incident.
Police held a community meeting Thursday night. Officials believe the suspect frequents the area and has been seen around the park sitting on a bench looking at his phone.
The case remains under investigation. Anyone with information is asked to contact the Brooklyn Park Police Department at (763)498-8222.