Pine Island standoff: Suspect in custody after more than six hours of negotiations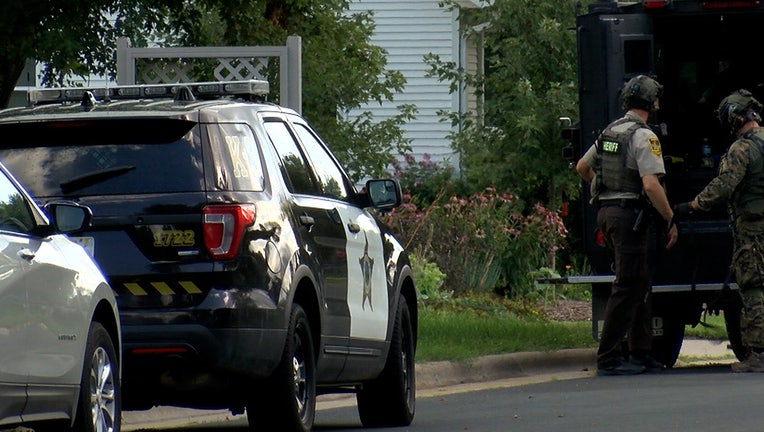 article
PINE ISLAND (FOX 9) - Deputies have arrested the man involved in a more than six-hour-long armed standoff with law enforcement in Pine Island on Saturday. 
The incident began around 10:45 a.m. Saturday morning when Goodhue County Sheriff's deputies responding to a report of a possible domestic dispute encountered an armed man in a home who threatened to shoot deputies and claimed he was holding a hostage — though investigators have since determined that no one else is in the house, according to a press release from the Goodhue County Sheriff's Office. Investigators later determined that the man was alone in the home, the press release said.   
SWAT team members from Goodhue and Olmstead counties responded and closed off four to five blocks are closed off around Sprie Court Southeast, where the man was alone in his home, according to Fox 47 KTTC in Rochester. 
Sheriff Marty Kelly said negotiators made contact with the suspect, and talks went on for for more than six hours. He asked residents to stay clear of the area. 
RELATED: Why local law enforcement are increasingly turning to negotiator teams
A shelter-in-place alert was initially sent out for all of Olmsted and Goodhue counties but was only intended for the immediate vicinity of the house where the standoff occurred. 
This is a developing story, please check back for updates.