PCA's coaches have important message for your kids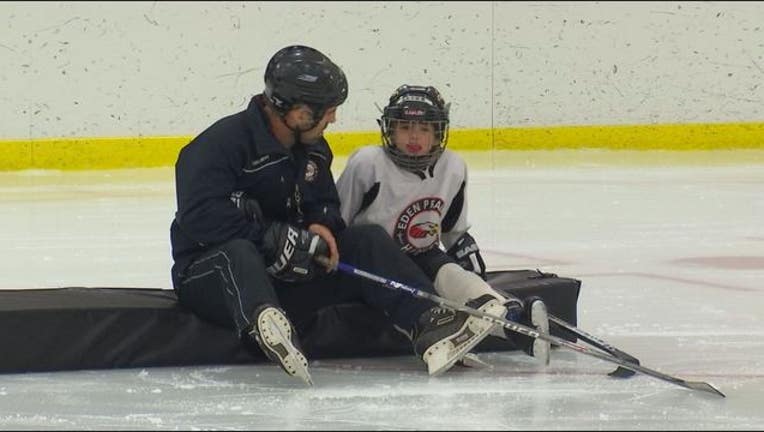 article
EDEN PRAIRIE, Minn. (KMSP) - When parents get upset, when kids brawl, when players go after officials, sports can't live up to their gold standard. Sportsmanship, character building, teamwork: They aren't taught, and they aren't learned.
Mike Terwilliger is a former college hockey player-turned-dad who now coaches his own kids.
"Just my own experience; some of the most important people in my life were coaches so it can be a huge influence. A coach can get to a kid at a different level," he said.
He explained how his coaches knew how to motivate, not humiliate.
"The guy I played for in college, Joe Marsh, was intense and wanted to win but kept priorities.  He was honest and fair and kind. Everything you'd want," he said.
That's why he's glad coaches in his league in Eden Prairie go through training with the Positive Coaching Alliance which trains coaches on methods to keep it positive. The PCA is a national nonprofit with 14 chapters, including one in Minnesota. Sports, they believe, should be about life skills.
"Kids staying in sports. They do well in the real world. Companies want to hire these kids. They are competitive, know how to balance a schedule, the basic life skills we want that to be at the forefront of coaching," PCA spokesperson Katie Hanneman said.
Hanneman is a former college golfer and college coach. She says the "win at all cost" mentality not only sends a bad message, it prompts a lot of kids to drop out of sports.
"Right now, we are seeing close to 80 percent of kids dropping out by the age of 13," she said.
One of PCA's biggest goals is teaching kids how to deal with a mistake.
"We're able to get the kid to bounce back quicker and do a good job the rest of the game where they may have folded before," she said. "Life is about mistakes and how you bounce back from them."

Learn more at www.positivecoach.org