Panda on motorcycle draws scolding from Minnesota State Patrol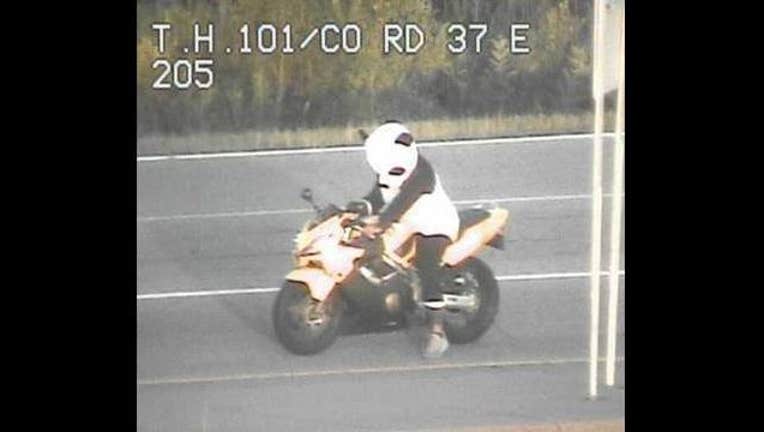 MINNEAPOLIS (KMSP) - The Minnesota State Patrol is concerned with multiple reports of a person riding a motorcycle with a panda costume in an apparent attempt to make his riding videos "go viral."
Earlier this summer, a concerned driver called 911 to report this rider on Highway 101. The caller was concerned with the rider's vision being obstructed and that the rider was weaving through traffic and riding no-handed. The motorcycle exited the highway before a trooper could locate it.
Then, on Aug, 31, dispatchers found the same panda-costumed rider on traffic cameras on Interstate 394. Troopers were able to pull over the rider, who said he wanted his riding videos to go "viral." The driver was cited for reckless driving and the panda head was confiscated.
"Halloween's not for more than a month," the Minnesota State Patrol said in a Facebook post. "And even if Halloween was today, this would not be OK — or legal, in case you were wondering. Riders: Make sure you can see and be seen. A panda head will not protect you in a crash like a DOT-approved helmet would."
Help save a life
Riders
Be prepared for inattentive drivers by staying focused on riding, keeping your speed in check and maintaining a two-second following distance.
Wear the gear. Motorcyclists should wear a DOT-approved helmet and brightly colored protective gear for visibility and protection.
Don't drink and ride. One-third of all motorcycle fatalities involve impaired riders.
Car drivers
Watch for motorcycles. Due to the smaller size of motorcycles, their speed and distance is more difficult to judge.
Always look twice before entering a roadway, turning left or changing lanes.
Give riders room by maintaining a two-second following distance and check blind spots.
Pay attention and drive at safe speeds.