Northeast Minneapolis car accident leads to drug bust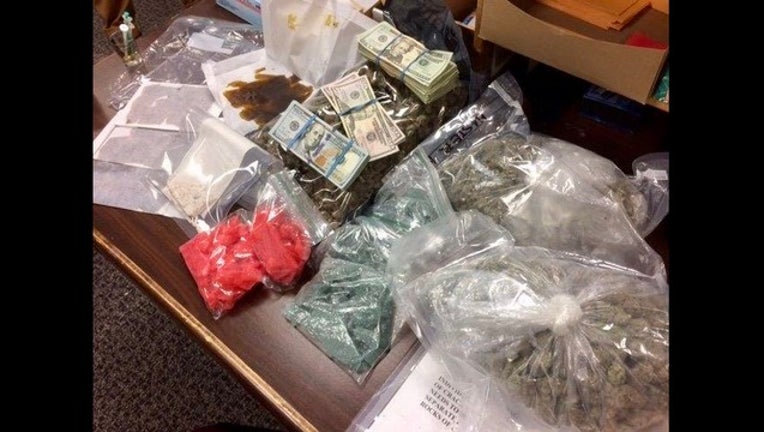 article
MINNEAPOLIS (KMSP) - A car accident in northeast Minneapolis turned into a large-scale drug arrest Friday after officers discovered marijuana and prescription medication in the suspect's car, according to a release.
Officers responding to the crash, which occurred on the corner of Broadway Avenue and Marshall Avenue, subsequently alerted the Second Precinct Community Response Team, who secured a search warrant for the man's house, officials said.
The CRT found a variety of substances in the suspect's home, including various forms of marijuana candy and wax, LSD and Xanax, the release said. More than $15,000 in cash was seized as well.
The 33-year-old man is being held at the Hennepin County Jail for a felony narcotics violation, according to police.