New York man charged for threatening call to Rep. Ilhan Omar's office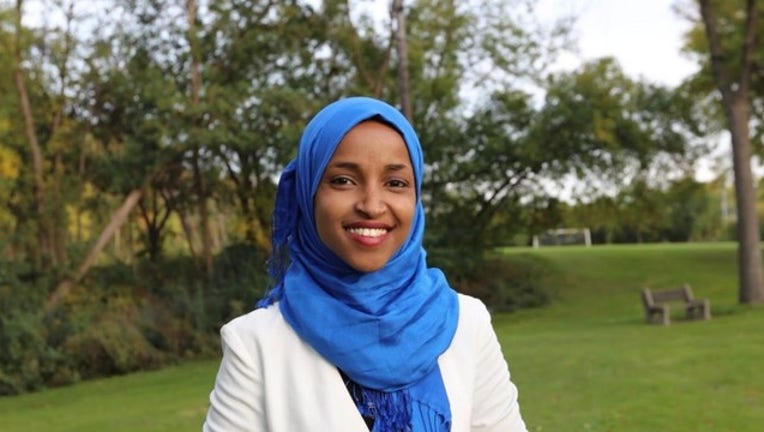 (FOX 9) - A New York man has been charged with threatening to kill Minnesota Rep. Ilhan Omar.
The charges were filed by the Western District of New York against Patrick W. Carlineo, Jr. of Addison, New York.
According to the criminal complaint, the defendant faces the charges because he "threatened to kill United States Congresswoman Ilhan Omar while she was engaged in the performance of her official duties."
On March 21, at approximately 12:20 p.m., Omar's staff received a call at her Washington, D.C. offices, according to the complaint.
During the call, Carlineo said, "Do you work for the Muslim Brotherhood? Why are you working for her, she's a f---ing terrorist. I'll put a bullet in her f---ing skull."
Carlineo identified himself and gave contact information to Omar's staff during the call. Phone records indicate that Carlineo did place the call from the Western District of New York.
Omar's staff referred the threat to Capitol Police, who began an investigation along with the FBI.
A federal agent later interviewed Carlineo at his Addison, New York residence.
When asked if he knew why investigators were at his home, he said he did, adding, "if our forefathers were still alive they'd put a bullet in her head."
He further stated that he did make the threatening call to Omar's office. He said he was a patriot, he loves the President and that he hates radical Muslims in our government, the complaint said.
He said his original quote about the Muslim Brotherhood and Omar being a terrorist was not what he said, and stated that Omar supported Hamas and the Muslim Brotherhood and that her election to Congress was illegitimate.
Investigators "admonished" Carlineo that it was a separate crime to lie to an FBI agent given that his phone call to Omar's office was recorded. He admitted that he was angry and could not remember exactly what he said.