Netanyahu warns congress about Iran, Minnesota reacts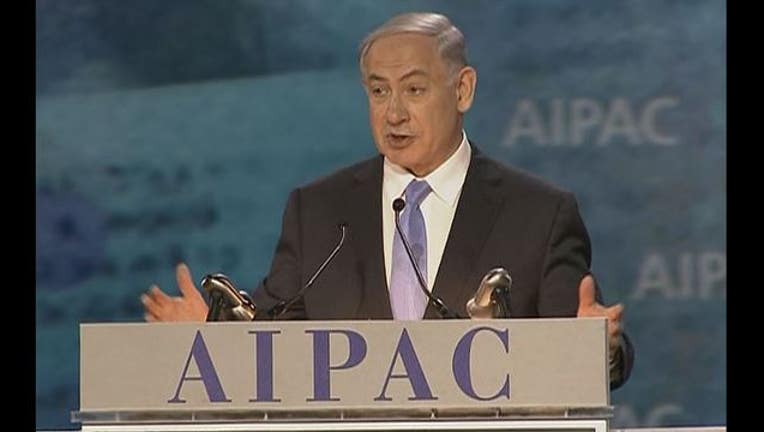 article
Israeli Prime Minister Benjamin Netanyahu told Congress on Tuesday that negotiations underway between Iran and the United States would "all but guarantee" that Tehran gets nuclear weapons to the detriment of the rest of the world. 
"Iran has proven time and again that it cannot be trusted," Netanyahu said. "The greatest danger facing our world is the marriage of militant Islam with nuclear weapons."
The prime minister also attempted to smooth over any political unpleasantness by showing appreciation to Obama for the help he has given Israel during his presidency. At the same time, Netanyahu was insistent in his disapproval of the negotiations that the administration is conducting with Tehran.
Netanyahu argued that with the deal the United States was prepared to make, Iran would not only gain nuclear weapons, but would also eventually become free of international economic sanctions.
President Obama acknowledged Netanyahu's speech afterwards by saying there was "nothing new" in it.  He agreed with a few points of the speech including that the bond between the U.S. and Israel is unbreakable, and that Iran is a dangerous regime.
But Obama said Netanyahu didn't give "any viable alternatives" to how to prevent Iran from obtaining a nuclear weapon, which Obama said is the "core issue" and central concerns of Israel and the U.S.
"When it comes to this nuclear deal, let's wait until there is actually a deal on the table," Obama said, while expressing frustration with speculation.
Netanyahu said the world needs to insist that no restrictions are lifted on Iran's nuclear program until the country stops aggressive actions against its neighbors in the Mideast, stops supporting terrorism around the world, and stops threatening to annihilate Israel.
Minnesota delegation reacts
3rd District U.S. Rep. Erik Paulsen (R)
"The Prime Minister's powerful speech before Congress gave moral clarity to the threats that a nuclear Iran presents to Israel, the Middle East, and the United States. Since negotiations began, Iran has gone out of its way to push boundaries and avoid transparency at all costs. We can't allow Iran the capability to develop nuclear weapons. We must stand with Israel to ensure the security of its people."
6th District U.S. Rep. Tom Emmer (R)
"In a world of turmoil and so few true leaders, it was an honor to hear Prime Minister Netanyahu speak with conviction about what's happening to his region and its impact on global stability. With the Iranian nuclear deal approaching, this is not some faraway issue for the Israelis—it's a matter of life and death. Israel has every right to defend herself, and I applaud the Prime Minister's decision to come before Congress to reiterate this point. His speech was a sobering reminder why the United States must stand with Israel."
2nd District U.S. Rep. John Kline (R)
"We've seen again and again the real dangers posed to our nation by terrorist groups abroad – including recent threats which are too close to home for Minnesotans – and throughout these challenges we've had a stalwart ally in Israel. The spread of ISIS and the threat of a nuclear Iran require a thoughtful and robust strategy that includes our allies, and I appreciated hearing from Prime Minister Netanyahu on our shared concerns. I remain committed to our unwavering partnership, and share the Prime Minister's aim that together 'we face the future with confidence, strength, and hope.'"
The Associated Press contributed to this report.