National Guard Blackhawk crew rescues kayakers from Wisconsin marsh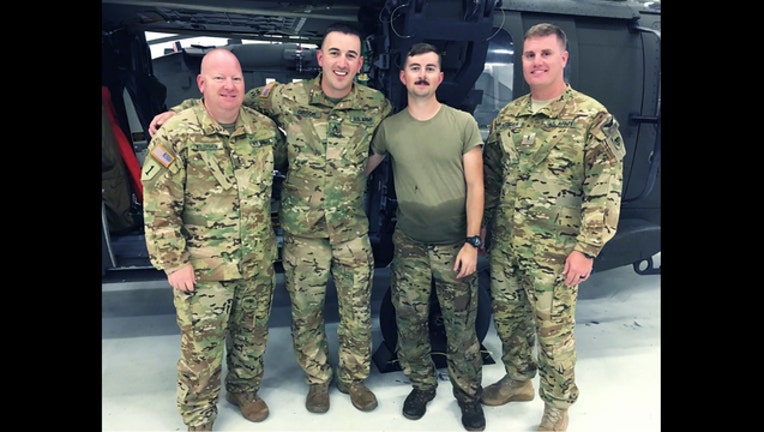 article
FOND DU LAC, Minn. (KMSP) - A Wisconsin Army National Guard UH-60 Blackhawk helicopter crew rescued two kayakers Sunday who had lost their way while navigating a thick marsh on the Fond du Lac River. 
The two men became disoriented in the Eldorado Marsh on the river and eventually called 911 to seek rescue, the Wisconsin Department of Military Affairs said in a news release. The isolated nature of the marsh and the terrain made a land rescue difficult, so authorities reached out to the Wisconsin Emergency Management for help. 
The Wisconsin National Guard crew flew over the Fond du Lac area, but had trouble locating the kayakers in the fading light. The ground crew was in contact with the kayakers and asked them to use their cell phone light to signal the helicopter. 
Darkness and the floating bogs in the marsh made the air rescue difficult, as the helicopter's rotors were actually moving the bogs around. The crew resorted to using a rescue basket to extract the kayakers. 
This is believed to be the first time a Wisconsin National Guard crew has extracted victims directly from water in Wisconsin, according to the DMA. Previously, crews have only ever assisted with rescues in the aftermath of hurricanes or extreme flooding in other parts of the country.