Motorcyclist dies in wrong-way crash on I-94 in Minneapolis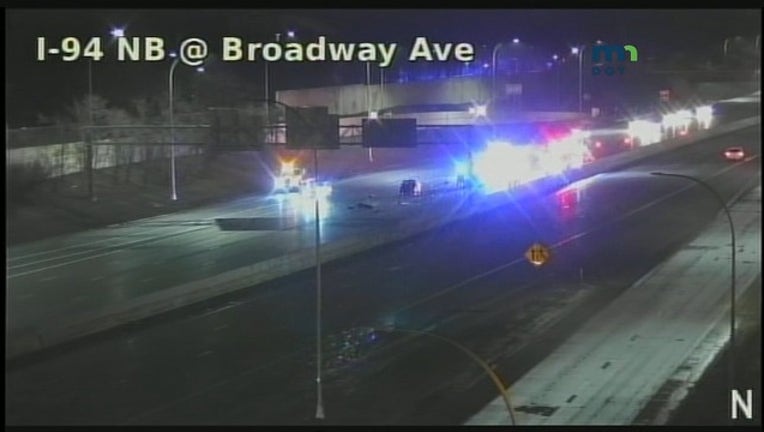 MINNEAPOLIS (FOX 9) - Interstate 94 eastbound was closed Sunday night due to a fatal motorcycle crash, according to the Minnesota State Patrol and MnDOT.
According to officials, shortly after 9 p.m., a motorcyclist was heading westbound in the eastbound lanes of I-94 at Broadway Avenue and crashed head-on into a Kia Stinger. The motorcyclist, a 26-year-old man, died in the crash.
The motorcyclist was wearing a helmet. It is unknown if he was under the influence of alcohol.