Mother suing agencies to fight emancipation of transgender teen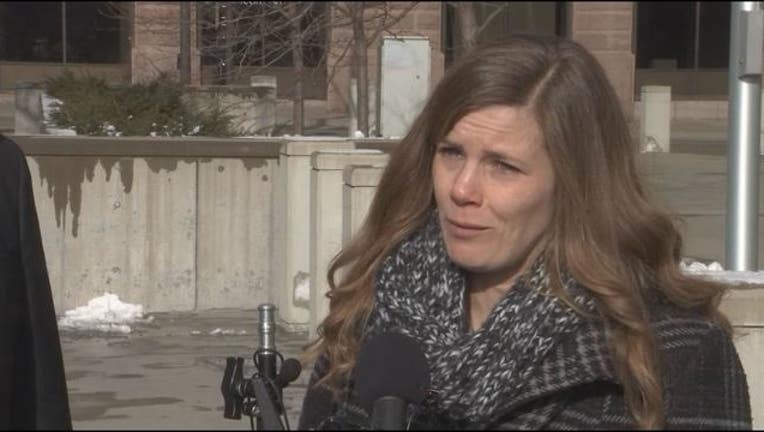 article
(KMSP) - A judge heard oral arguments where a mother sued three agencies that identified her teen as emancipated -allowing the teen to receive transgender services without her consent or even consultation.
Anmarie Calgaro is suing to get back her parental rights. She says she didn't receive her due process that she's owed under the Constitution to challenge her child's emancipation.
RELATED: Lawsuit: St. Louis Co. let teen undergo gender change without mom's consent
"I am his mother," said Calgaro. "He is and always will be welcome in our home."
A letter from mid-Minnesota legal aid, dated June 29, 2015, declares a 15-year-old child emancipated from his mother, without ever notifying the parent it was happening.
"I believe this is an abuse of my rights and the rights of all parents in similar situations," said Calgaro.
In federal court, Calgaro and her attorney argued before a judge that her due process rights under the U.S. Constitution had been violated by the county who provided her teenager housing, by Fairview and Park Nicollet Health Services who provided transgender medical treatment, and by the school district which stopped sharing education information. All three agencies saw the child as emancipated, even though there is no court order declaring it to be the case.
"My minor son has received health services, narcotic drugs, hormonal drugs, welfare, housing, food stamps and a driver's license without my knowledge or consent," said Calgaro.
"The Minnesota state legislature has preserved the emancipation age at 18, but now all these agencies are running around all over the place emancipating children? It's chaos," said Erick Kaardal, Calgaro's attorney.
Kaardal says Minnesota law provides no recourse to challenge the emancipation status and he says that needs to change. In the meantime, he says at the very least there has to be something legal on the books.
"The Minnesota judicial website says if a teenager wants to be emancipated they file a petition for emancipation and the court decides on a case by case whether the child is emancipated," said Kaardal.
They may disagree and she still refers to her child as her son. She just wanted him to get through puberty before making such life changing decisions... or at least make them together.
"I miss my family being together as anybody can imagine," said Calgaro.
The defense declined comment today.