Minnesotans can now play Powerball, more through phone app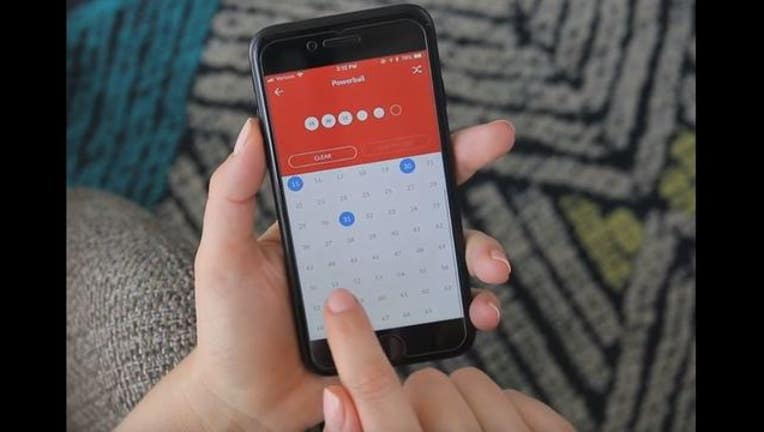 article
(KMSP) -  
Minnesotans can now order state lottery tickets and play games through an app on their phone.
New York-based company Jackpocket recently announced it has launched its app throughout the state. Through the app, users can place orders from their phone for official state lottery games such as Powerball, Lotto America, Mega Million and Gopher 5.
According to a release, players can choose to pick their own numbers such as birthdays or anniversaries, or they can choose to have numbers selected randomly. They can then view their actual tickets, check results and find the nearest lottery retailer all using the app. There is also an autoplay feature so users will never miss out on a big jackpot.
After an order is placed through the app, Jackpocket physically purchases the ticket on behalf of the player from an official state lottery retailer and then scans the actual ticket into the system. The user receives a digital receipt via email with their name and the ticket serial number, locking them in as the only owner of that ticket (tickets are non-transferable).
Jackpocket is also planning on releasing a pools feature this summer, which would allow players to team up and win together. Users can also receive bonus credits for referring their friends.
The system automatically notifies users of their winnings - which is important given that there are over $2 billion in annual unclaimed lottery winnings.
If a user's winnings are less than $600, Jackpocket will automatically deposit the money into the person's account. Winnings of $600 or more will result in Jackpocket making arrangements to deliver the physical ticket to the user in a highly secure way at which point the customer can redeem their winnings in-person at a state lottery office. 
Jackpocket is currently available in the App Store for iOS users. Android users can play by visiting Jackpocket.com on their mobile device. Jackpocket validates users' age and identity prior to making a play. A GPS check is also performed whenever a user places an order from the app to ensure they are within state boundaries.