Minnesota state flag designs, groundbreaking dinosaur theory, election results: This week's top stories
MINNEAPOLIS (FOX 9) - Minnesota state flag design submissions. Groundbreaking theory about dinosaurs. Minnesota election results. Here are the top stories from Nov. 4-11.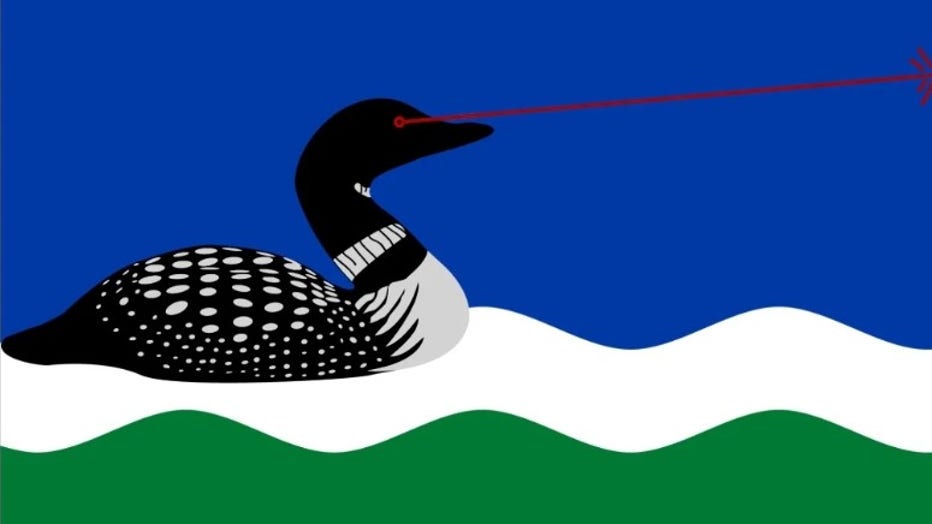 A submission for the Minnesota state flag redesign.
The submissions for the new Minnesota state flag and seal have been released — and they're amazing. 
The Minnesota Historical Society on Wednesday released the more than 2,600 designs submitted to the State Emblems Redesign Commission during a one-month period.
Later this month, the commission will pick five submissions for each the state seal and the state flag. The commission will select a design or a modified version of the design to be used for each emblem.
Click here to see some of the best and worst submissions.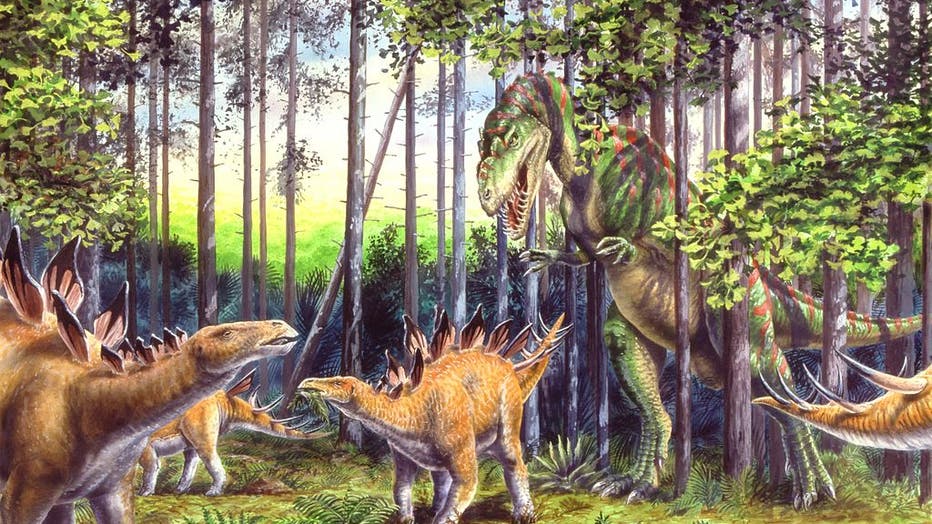 UNSPECIFIED - AUGUST 14: Illustration representing dinosaurs in forest, Metriacanthosaurus in background (Photo by De Agostini via Getty Images/De Agostini via Getty Images)
A new study looking into what might have killed off dinosaurs determined that it is likely the ancient species were done in by a mighty cloud of dust.
A massive plume of fine-grained dust may have lingered in Earth's atmosphere for 15 years, cooled the temperature by 24 degrees and shut down photosynthesis for two years, according to the results of a study published in Natural Geoscience.
To read more of FOX News Digital's story, click here. 
Voters in several Minnesota cities had school board races on their ballots during Tuesday's election. Statewide, there are about 200 candidates running for 100 positions, and several of Tuesday's races were heated. 
Here in Minnesota, if elected, the school board candidates' main responsibilities will be hiring a superintendent, establishing a budget and adopting policies that reflect their communities' values.
Click here to see the election results. 
In Minneapolis, all 13 wards were up for election with more than three dozen candidates vying for a seat.
Results from the City Council races will decide the balance of power, potentially tipping the City Council in a more progressive direction that could override the vetoes of the comparatively moderate Mayor Jacob Frey on issues that include rent control and protections for Uber and Lyft drivers.
Click here to see the results. 
Tuesday is election day in Minnesota, with municipal and school board elections on the ballot in some communities.
In St. Paul and Minneapolis, all city council seats were up for election. Golden Valley and St. Paul residents voted for a sales tax increase to fund projects. Duluth and St. Louis Park residents voted for their next mayor. 
To see the full list of election results, click here.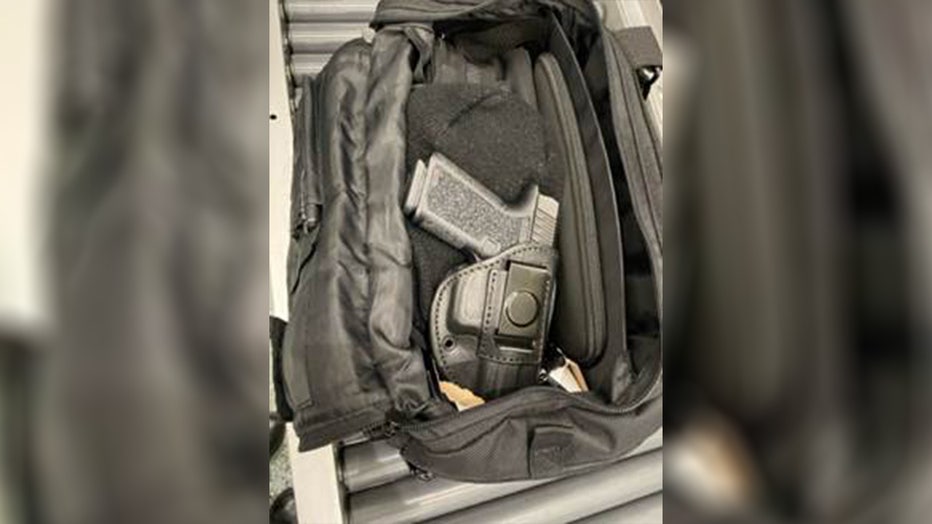 A firearm stopped at the Minneapolis- St. Paul international airport security checkpoint. (Credit TSA)  (Supplied)
An officer at the Minneapolis-St. Paul International Airport (MSP) stopped an airline employee from attempting to bring a loaded handgun through security. 
An airport official did not specifically identify the employee's role but did say they are a "flight-based" worker with SkyWest Airlines.   
Officials say the handgun was loaded at the time of the screening. This was the 49th firearm stopped at MSP so far this year, according to the press release. 
Voters in several Minnesota cities had school district questions on their ballots during Tuesday's election.
To see the full list of school district questions, visit the Minnesota Secretary of State's website here. To view the results, click here.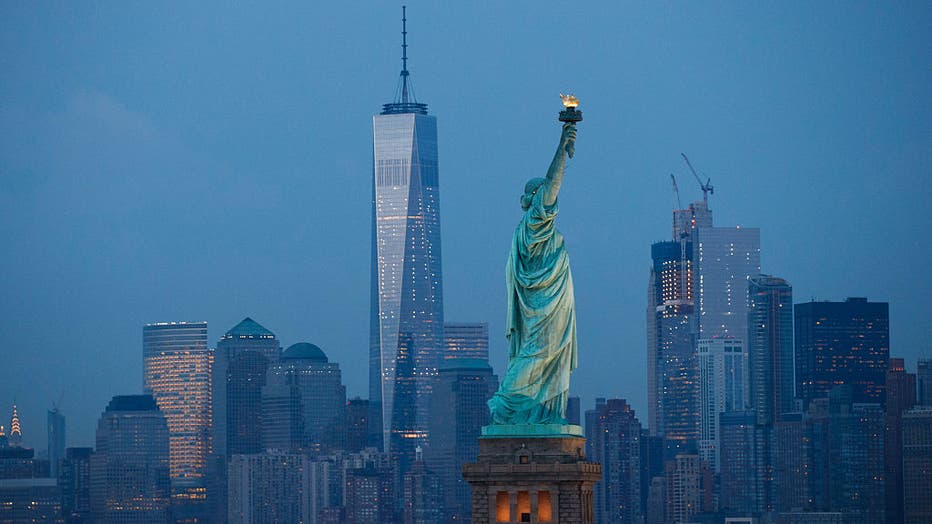 File photo of the Statue of Liberty in New York City. (Photo by Drew Angerer/Getty Images) (Getty Images)
It looks like a scene straight out of "Teenaged Mutant Ninja Turtles": fluorescent, green liquid oozing from manholes and sewers into New York City streets and sidewalks.
This "slime" or "sludge," as some have labeled the mystery liquid, was captured by Daniel Pantelo this week in a viral X post.
Fortunately, the city didn't need to call Ghostbusters. The likely source? Think less radioactive and more proactive.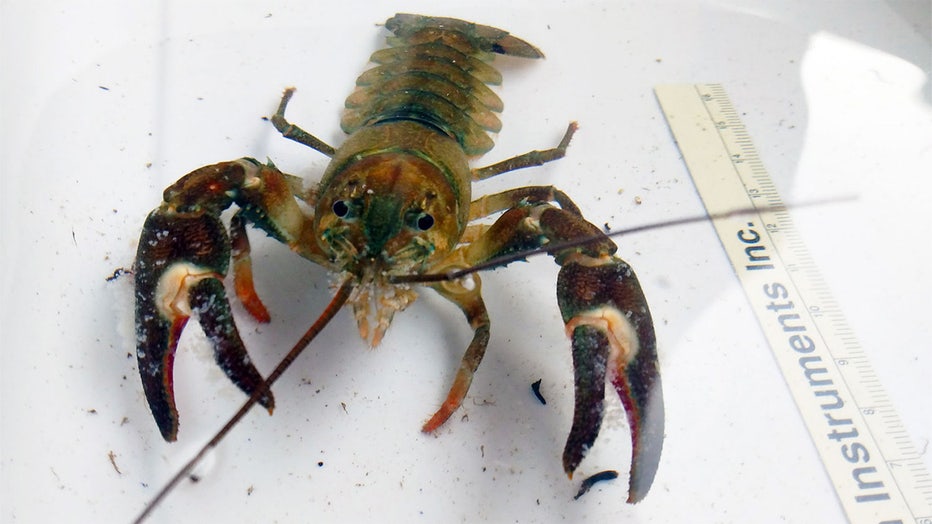 Pictured signal crayfish. (Credit Minnesota Department of Natural Resources)  (Supplied)
The Minnesota Department of Natural Recourses (DNR) said an invasive species of crayfish has been found in the state for the first time at a lake in Douglas County. 
In a press release Friday, the DNR said it was alerted in October by a commercial harvester who trapped two signal crayfish in Lake Winona. Since the first catch, the harvester found an additional eight crayfish.
The DNR conducted its own trapping on Winona Lake and two adjacent connected lakes but did not capture any signal crayfish.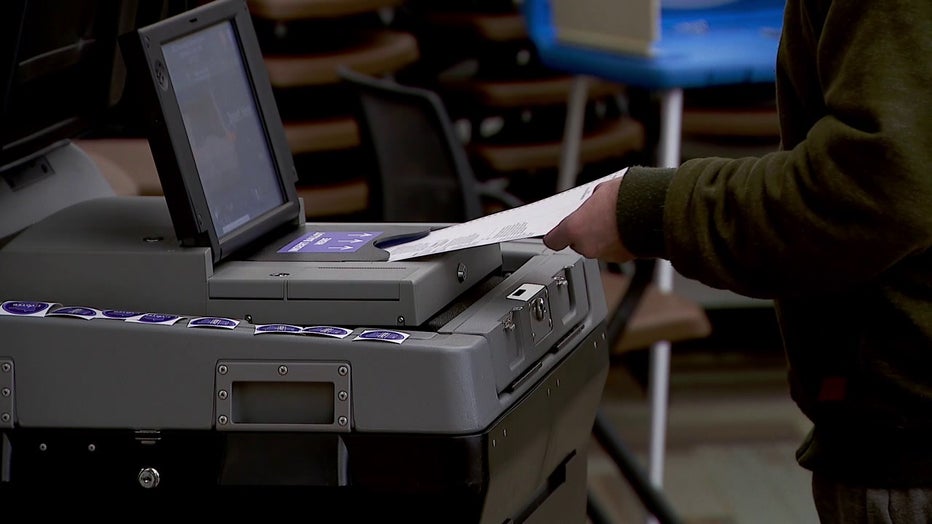 In what was Duluth's first competitive mayoral race in about 16 years, incumbent Mayor Emily Larson conceded before results even started coming in. 
Larson faced a challenge from Roger Reinert, who handily beat Larson in the mayoral DFL primary, 63% to 35%.