Minnesota National Guard members to assist with Hurricane Michael relief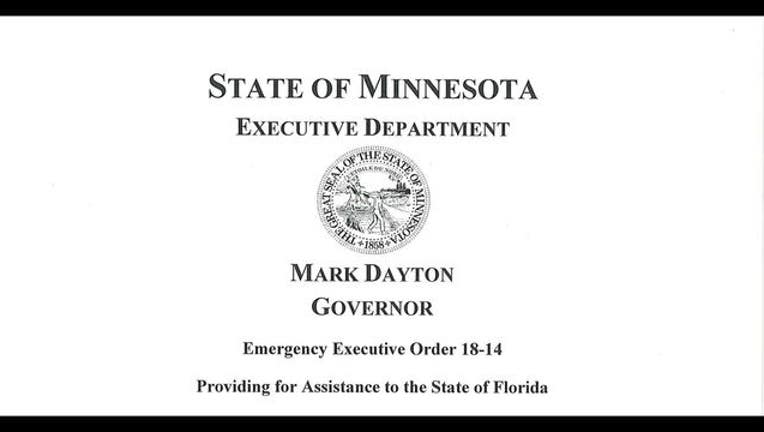 ST. PAUL, Minn. (KMSP) - Members of the Minnesota National Guard will be responding to help with Hurricane Michael relief efforts in Florida.
Governor Mark Dayton issued an emergency executive order Thursday to authorize a response team. One CH-47 Chinook Heavy Transport Helicopter and six Minnesota National Guard soldiers will be assisting with recovery operations.
Hurricane Michael hit the Florida panhandle on Wednesday, making landfall as a Category 4. It is now a tropical storm, moving up through the Carolinas. Hurricane Michael is one of the most powerful storms to hit the United States in the last 100 years.