Minnesota joins Midwestern pact on when to reopen the regional economy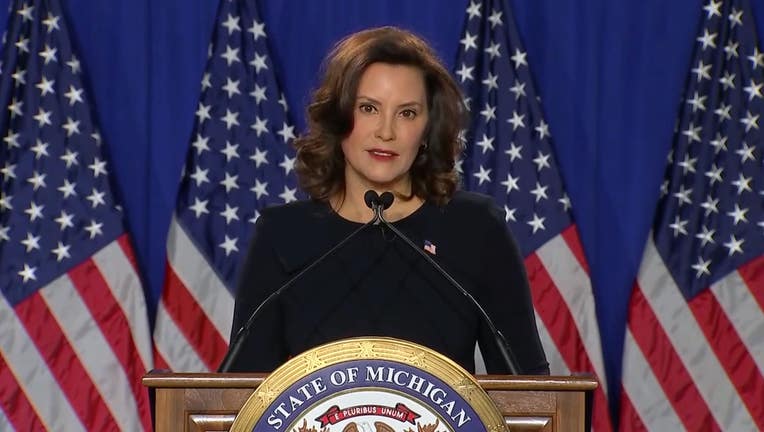 article
(FOX 9) - Minnesota Gov. Tim Walz has joined a pact with six other Midwestern governors, pledging to work in "close coordination" on how to reopen the regional economy.
The other states in the agreement are: Wisconsin, Michigan, Ohio, Indiana, Illinois and Kentucky. The governors did not set a target date for restarting the economy but said any collective action would prioritize workers' health.
All seven states have different restrictions currently in place, and the restrictions end on different dates.  Minnesota's stay-home order runs until May 4.
"This doesn't mean our economy will reopen all at once, or that every state will take the same steps at the same time," Walz said in a news release.
Minnesota is mostly surrounded by three states that are not part of the pact: Iowa, South Dakota and North Dakota. None of those states have statewide stay-home orders like Minnesota's.
Minnesota Health Commissioner Jan Malcolm said she had "no insight" about why the three states were not part of the agreement. Walz was not available to comment on Thursday but will hold a news conference on Friday.
President Donald Trump on Thursday told governors "you're going to call your own shots" on when to reopen their economies.
The seven Midwest governors named four factors they'll use:
• Sustained control of the rate of new infections and hospitalizations
•  Enhanced ability to test and trace
• Sufficient health care capacity to handle resurgence
• And best practices for social distancing in the workplace
Some Republican lawmakers who have called on Walz to quickly reopen the state's economy, were critical of his decision to join the pact with other states that have been harder-hit by the virus.
"Now we are to be hooked to Michigan's wagon?" tweeted state Sen. Roger Chamberlain, R-Lino Lakes. Michigan has seen more than 2,000 coronavirus-related deaths; 94 Minnesotans have died. (LINK: https://twitter.com/rcchamberlain1/status/1250868833612685314) 
A lack of testing continues to plague many U.S. states. Minnesota did 1,433 tests over the most recent 24-hour reporting period, less than a third of what Walz has said will be necessary to bring people back to work.
The University of Minnesota on Thursday asked state lawmakers for $20 million, saying its medical school wanted to do 10,000 coronavirus tests and 10,000 antibody tests per day.
The locally developed testing regimen would operate "outside the existing supply chain and will not be stymied by overtaxed international testing demand," university officials said in an emailed statement.
State Sen. Carla Nelson, R-Rochester, said she would file a bill on behalf of the university. There was not any immediate announcement from legislative leaders about the proposal.
Here is the full statement released by the six governors on the Midwest pact:
We are doing everything we can to protect the people of our states and slow the spread of COVID-19, and we are eager to work together to mitigate the economic crisis this virus has caused in our region. Here in the Midwest, we are bound by our commitment to our people and the community. We recognize that our economies are all reliant on each other, and we must work together to safely reopen them so hardworking people can get back to work and businesses can get back on their feet.
"Today, we are announcing that Michigan, Ohio, Wisconsin, Minnesota, Illinois, Indiana, and Kentucky will work in close coordination to reopen our economies in a way that prioritizes our workers' health. We look forward to working with experts and taking a fact-based, data-driven approach to reopening our economy in a way that protect families from the spread of COVID-19.
"Our number one priority when analyzing when best to reopen our economy is the health and safety of our citizens. We will make decisions based on facts, science, and recommendations from experts in health care, business, labor, and education.
"We will closely examine at least these four factors when determining when best to reopen our economy:
Sustained control of the rate of new infections and hospitalizations.
Enhanced ability to test and trace.
Sufficient health care capacity to handle resurgence.
And best practices for social distancing in the workplace.
"Phasing in sectors of our economy will be most effective when we work together as a region. This doesn't mean our economy will reopen all at once, or that every state will take the same steps at the same time. But close coordination will ensure we get this right. Over time, people will go back to work, restaurants will reopen, and things will go back to normal. We look forward to working together as one region to tackle this challenge together."