Minnesota hasn't accepted election security funding. Why not?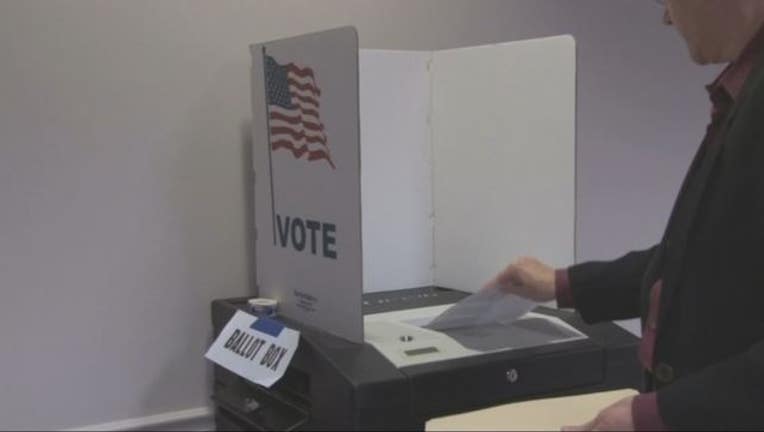 article
ST. PAUL, Minn. (FOX 9) - A Republican state senator is putting election security upgrades at risk by blocking federal funding from getting to Minnesota, Secretary of State Steve Simon said Thursday.
Minnesota is the only state that has not accepted its share of the federal money under the Help America Vote Act, which amounts to $6.6 million. State Sen. Mary Kiffmeyer is blocking it, and said during a wide-ranging news conference Thursday that she was concerned about how the funding would be used.
Now, Minnesota's four-year project to recode its statewide voter database is in jeopardy because the state has three years and 11 months before it would have to return the money to the feds.
"We literally don't have all the time we need to do the cornerstone project here," Simon said. "That's dangerous. It's putting our election system at risk. And it's got to stop right now."
Kiffmeyer – a former secretary of state – defended her actions Thursday while claiming she was misquoted last week saying that hacking was "no big deal."
"I found that in the information we had to date, there was a lot lacking. We had more questions," Kiffmeyer told reporters about why she was blocking the funding.
But Simon said Kiffmeyer has never come to him to get more information.
"We have offered her the opportunity to ask a question, make a comment, make a suggestion. Nothing. Absolutely nothing," Simon said in an interview.
Special Counsel Robert Mueller's investigation into Russian interference in the 2016 election revealed that Minnesota was a battleground state of interest to Russian operatives. Homeland Security officials have previously said Russian hackers looked into the state's systems but did not get in. The Russians funded social media ads targeting Minnesota that year.
Gov. Tim Walz said this week that the full $6.6 million in election security funding was non-negotiable to him.
Asked why her concerns were so dramatically different than officials in the 49 other states that have accepted funding, Kiffmeyer declined to say.
"I can never speak to other states and what they do," she said. "That's kind of like I should know 49 other states and their laws."
Later, she said the Minneapolis Star Tribune misquoted her in a Sunday story in which she said hacking was "no big deal."
"In my entire conversation, remembering what I said – and my husband was in the room with me – I talked about the importance of cybersecurity," Kiffmeyer said.
A Star Tribune reporter later tweeted that he had recorded Kiffmeyer's interview and said she had not been misquoted.
Kiffmeyer said cybersecurity was her "No. 1" concern, pointing to a state government omnibus bill she authored to spend $20.5 million on improvements across government. Simon suggested that she could do more.
"The way to show that's true is for Sen. Kiffmeyer and Senate Majority Leader Paul Gazelka to immediately pass legislation giving Minnesotans access to all $6.6 million of money Congress and President Trump set aside for us for voter and election security," he said.
Gazelka stood by Kiffmeyer as she answered several questions about the controversy. Later, the majority leader stepped in to say that election security funding would get done by the end of session.
Gazelka was asked if he would use election security funding as a bargaining chip to implement tougher restrictions on some voters at the ballot box. Minnesota does not have provisional balloting, by which a voter questioned by a poll worker can cast a provisional ballot that would be counted after a voter's information was verified.
"That is a discussion point among hundreds of discussion points," said Gazelka, R-Nisswa.