Minnesota expands measles vaccination recommendations, up to 41 cases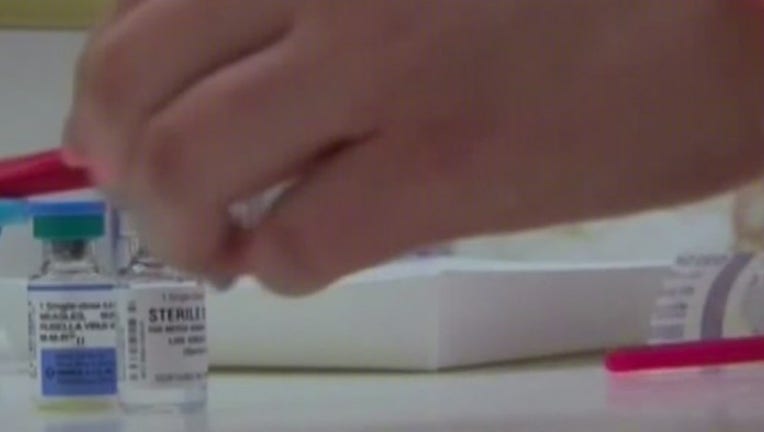 article
(KMSP) - With 41 confirmed cases of measles in Minnesota, state health officials are now expanding their recommendations for measles vaccinations. 
Thirty-eight of the cases are in Hennepin County, two are in Ramsey County and one is in Crow Wing County. 39 of the children with measles were unvaccinated.
Forty cases are in children under 10 years old. One case is in an adult.
As the number of cases continues to rise, the Minnesota Department of Health now recommends that all children 12 months and older and adults born in 1957 or later who have not received the measles, mumps and rubella (MMR) vaccine or had measles get the first dose as soon as possible.
The MMR vaccine is given to children in two doses. MDH recommends that any children who live in Hennepin, Ramsey and Crow Wing counties and received their first dose of the MMR vaccine at least 28 days ago get their second dose as soon as possible.
All Somali Minnesotan children statewide who received their first dose of the vaccine at least 28 days ago should also get their second dose as soon as possible.
Health officials say parents should contact their child's health care provider and tell them the child needs the MMR vaccine, which pay help get them in for an appointment more quickly.
Parents concerned about the cost of immunizations can visit the MDH website to learn more about the Minnesota Vaccines for Children program, which offers free or low cost shots for eligible children under the age of 18.
Measles causes a high fever, cough, runny nose, watery eyes and a large rash. It is highly contagious and health department officials say the best protection against the virus is getting vaccinated.
The last major measles outbreak in Minnesota occurred in 1990 – with over 450 cases and three deaths.