Minnesota county fairs plan for return after 2020 cancellations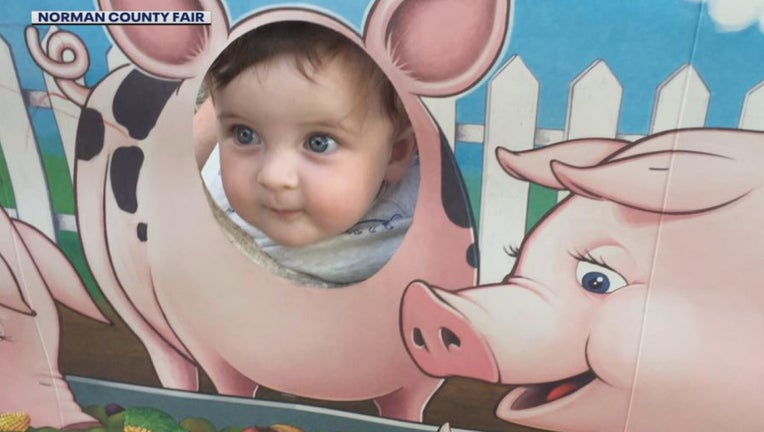 (FOX 9) - Canceled by COVID-19 in 2020, county fairs across the Minnesota are preparing to return. One of the first events is happening near the end of June in Norman County, located in northern Minnesota.
"It's going to be a little bit different as far as some events aren't going to be held," said Don Merkens, the president of the Norman County Fair.
Among some of the changes, this year there will be no ranch rodeo and no all-star wrestling.
"We're working with 4-H right now and they've got their protocol in place," said Merkens. "And that's going to be a little different as far as the number of people allowed in the livestock shows."
Proceeding with caution, fairgoers can also expect to see hand sanitizer stations spread throughout fairgrounds.
"Masks will be certainly, not necessarily mandated, but there will be plenty of signage up for masks," said Merkens.
Similar to Norman County, Governor Tim Walz expects the Minnesota State Fair this year to be close to a normal event.
Even with more and more people getting vaccinated, some counties are still choosing to opt out. Out of concern for public safety, the Ramsey County Fair in Maplewood and the Freeborn County Fair in Albert Lea canceled festivities for a second year in a row. As the governor considers a turn of the dial, Merkens says they'll adjust accordingly.  
 
"We're really looking forward to seeing all of the people and having people back on the grounds again, having our food vendors there, having our carnival that comes up from Texas - they're like family, it's great having them back," he said.
Organizers told FOX 9 that nearly all of the county fairs are planning as if they can have a fair this year. Although Freeborn County is canceling their fair, the board is working with 4-H to come up with some type of livestock show for kids.