Minnesota assigns unemployment application dates by Social Security number
ST. PAUL, Minn. (FOX 9) - Facing more applications than ever before due to mass layoffs caused by the coronavirus pandemic, Minnesota officials over the weekend changed the process to apply for unemployment benefits. 
Now, new unemployment insurance applicants are being asked to apply online on an assigned day, Monday through Wednesday, based on the last digit of their Social Security number. If you miss your assigned day, however, you can apply on Thursday or Friday.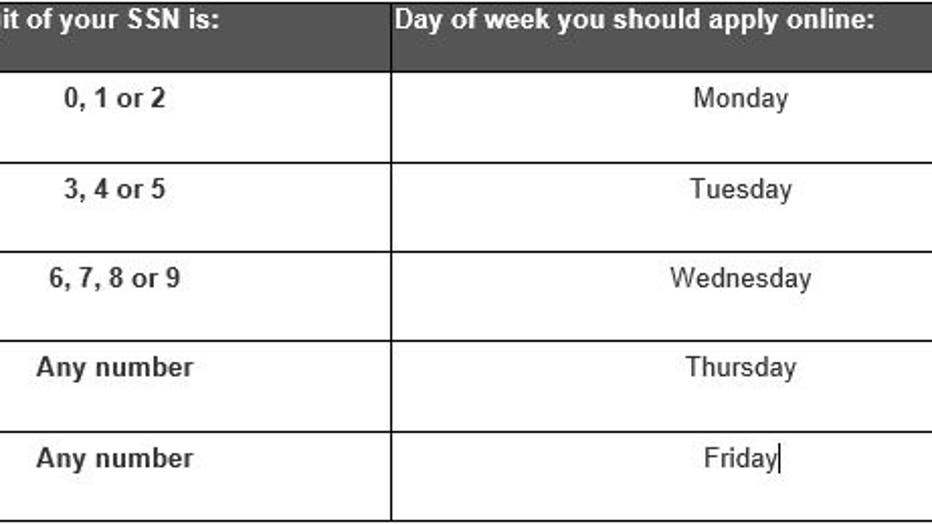 Schedule for unemployment benefits applications
"It is our top priority to process applications efficiently and effectively, and to ensure that we can deliver for Minnesotans in this time of need," the Minnesota Department of Employment and Economic Development said in a statement.
If you already have an unemployment insurance account, you can still login anytime. 
DEED Commissioner Steve Grove said Monday 239,263 Minnesotans have filed for unemployment benefits in the last two weeks, which is more than the total for all of last year. 
Some who signed up told FOX 9 they are still waiting for answers. Karen Kujawa says she signed up two weeks ago and she is still waiting to receive money from unemployment.
"I don't care if I'm on hold for 3, 4 or 5 hours," said Kujawa. "I just want to know at the end of that I'll get to talk to a person to help me figure out if this is an issue on my end or if it's something going on with them."