Minneapolis murder suspect ID'd after he buys light rail ticket without ski mask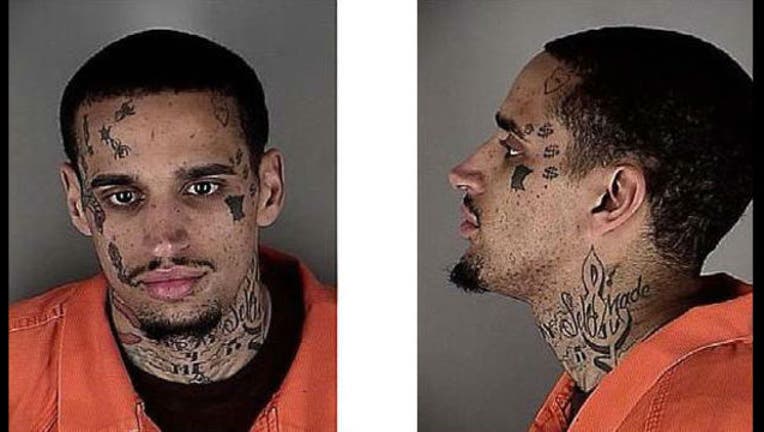 article
Jermaine McMahon has been charged with second-degree murder in connection with the Friday morning shooting death of 26-year-old Bloomington resident Justin Williams outside downtown Minneapolis's Ramp A parking lot.
According to the criminal complaint, McMahon, 27, wore a ski mask during the shooting, but was identified by investigators after a security camera captured him buying a light rail ticket while unmasked outside Target Field.
BACKSTORY -- Shooting at 10th Street entrance to Ramp A in downtown Minneapolis

Witnesses told police the gunman, wearing all black except for white shoes, walked up to Williams and shot him five or six times. He then fled the scene riding a racing bike toward the Cedar bike trail.
Other witnesses told police the gunman was seen in the Ramp A area the night before. It appeared he was biking around, looking for someone.
Investigators combed through security footage to see if any cameras in the area captured the suspect. One by a light rail platform at Target Field recorded him buying a train ticket about 3 a.m. -- just over three hours before the shooting.
"The video captures the individual's facial features, clothing details, and bicycle," the complaint says.
Another security cam on the Cedar bike trail showed the same man biking away from the murder scene just a minute after the shooting. Investigators subsequently found a discarded ski mask and pair of black sweatpants on the Cedar trail, with the ticket corresponding to the time the suspect was recorded at the Target Field light rail station.
Downtown officers and security personnel identified the man in the footage as McMahon. He was arrested in a homeless shelter in St. Paul on Saturday.
McMahon's criminal record includes priors for giving police officers false information, attempted theft, driving after his license was suspended, felony theft, and trespassing, among others.
Authorities say DNA evidence collected on the discarded sweatpants and ski mask also links McMahon to the shooting.