Minneapolis leaders detail security plans for Derek Chauvin trial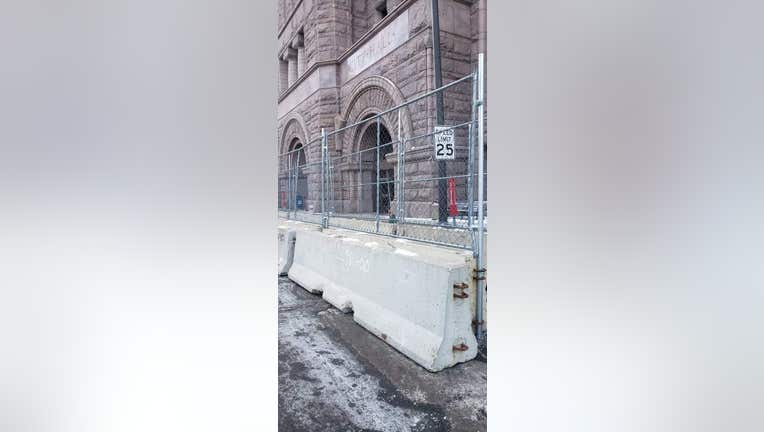 article
MINNEAPOLIS (FOX 9) - City leaders provided details Wednesday for how they are preparing for the upcoming murder trial for former Minneapolis police officer Derek Chauvin, who is charged with murder in the death of George Floyd. 
Floyd's death in police custody last May sparked several nights of riots in Minneapolis and St. Paul and public safety officials fear similar unrest during Chauvin's trial, which is scheduled to begin on March 8. 
Wednesday, officials said they have taken the lessons from last May and are trying to be proactive with their security plan for the Chauvin trial, hoping the amount of preparation dissuades anyone who may be planning any unrest. 
Officials said they want to ensure everyone is safe while also allowing people to exercise their First Amendment rights. 
National Guard activated, additional law enforcement called in
At Minneapolis' request, Gov. Tim Walz has activated the Minnesota National Guard to provide public safety assistance to Minneapolis and Saint Paul during both the Chauvin trial and the trial for the other three former officers charged in Floyd's death. 
Officials say 1,000 National Guard members will be on standby and 1,200 law enforcement officers will be ready to help out as well. 
Road closures, barricades downtown 
Crews have also started installing a security perimeter around the Hennepin County Government Center, Minneapolis City Hall and other nearby buildings in preparation for the trial. Officials say the fences and barricades will remain in place for the duration of the trial.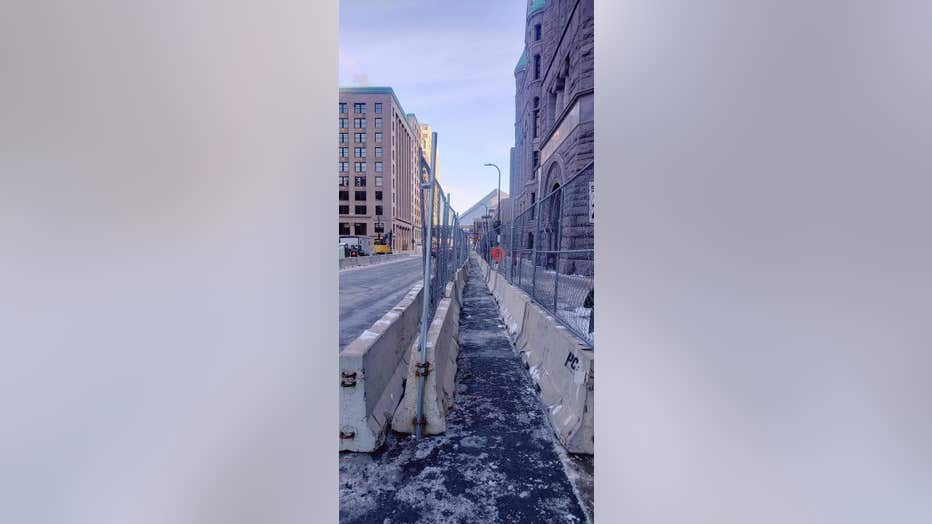 Fences and barricades have already been going up around Minneapolis City Hall ahead of the Derek Chauvin trial. (Phillip Murphy / FOX 9)
Beginning March 1, Sixth Street South will be closed between Third and Fourth avenues, Other streets are expected to remain open, but city officials say that could change. 
Support for neighborhoods, local businesses 
Minneapolis leaders said they are working to establish good two-way communication between officials and neighborhood and community groups ahead of the trial so they can learn of any problems that arise and address them quickly. 
The city's Office of Violence Prevention is working with the Neighborhood and Community Relations Department on a toolkit to help neighborhoods and residents be prepared for possible unrest during and after the trial. The toolkit will include safety tips and best practices, among other information, according to a news release. 
The city's Community Planning and Economic Development Department is also developing guidance for business and property owners to take additional preparedness and security measures, while remaining open for business. Small businesses can reach out to SmallBusiness@minneapolismn.gov with questions.