Matthew Perry dies, Kirk Cousins injury, remembering hockey player Adam Johnson: This week's top stories
MINNEAPOLIS (FOX 9) - "Friends" star Matthew Perry dies in apparent drowning. Vikings quarterback Kirk Cousins suffers an Achilles injury. Former Minnesota-Duluth hockey player dies during game in England. Here are the top stories from Oct. 28-Nov. 3.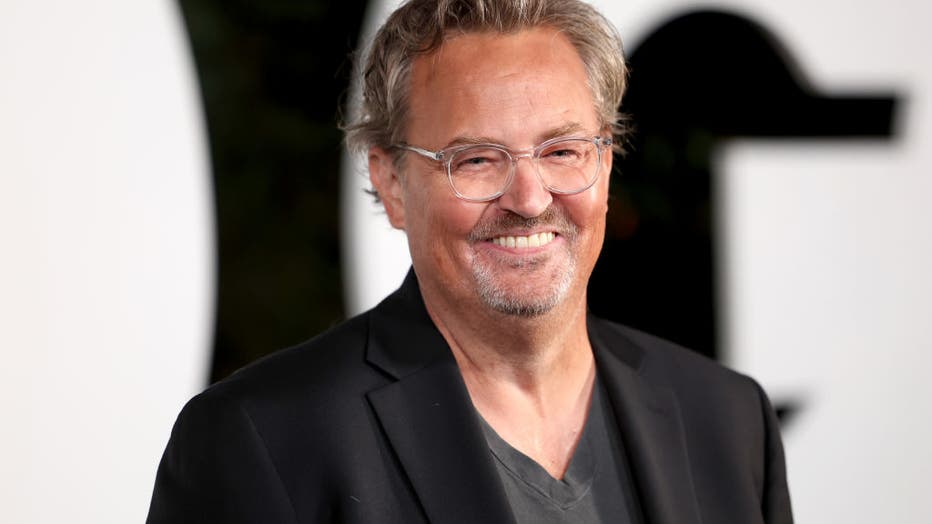 WEST HOLLYWOOD, CALIFORNIA - NOVEMBER 17: Matthew Perry attends the GQ Men of the Year Party 2022 at The West Hollywood EDITION on November 17, 2022 in West Hollywood, California. (Photo by Phillip Faraone/Getty Images for GQ) (Getty Images)
Matthew Perry, star of the hit show "Friends," died after an apparent drowning, at his home in the Pacific Palisades area of Los Angeles on Oct. 28. He was 54 years old. Authorities are investigating his cause of death.
Perry's 10 seasons on "Friends" made him one of Hollywood's most recognizable actors, starring opposite Jennifer Aniston, Courteney Cox, Matt LeBlanc, Lisa Kudrow and David Schwimmer as a friend group in New York.
Friends and families gathered for Perry's funeral on Nov. 3.  
Minnesota Vikings quarterback Kirk Cousins suffered a non-contact injury to his right Achilles before being sacked in the fourth quarter at Lambeau Field against the Packers. 
Cousins had a successful surgery Wednesday morning to repair a torn right Achilles, but he is expected to be out for the remainder of the 2023 season. The Vikings have since made a trade for Arizona Cardinals quarterback Josh Dobbs. The new starter plays against the Falcons on Sunday. 
Former University of Minnesota-Duluth (UMD) men's player and Hibbing native, Adam Johnson, has died after what the team is calling a "freak accident" Saturday while playing in England. 
The 29-year-old took a skate blade to the neck while playing for the Elite Ice Hockey League's Nottingham Panthers in a Challenge Cup game against the Sheffield Steelers. He died from his injuries. 
Johnson played college hockey for the University of Minnesota-Duluth Bulldogs, helping them reach two NCAA tournaments. He also played 13 games over parts of the 2018-19 and 2019–20 seasons playing for the National Hockey League's Pittsburgh Penguins.
Thousands of laptops and iPads issued to students at Twin Cities area schools have gone missing since the pandemic – and it's costing millions of dollars, according to a FOX 9 Investigators analysis of inventory data. 
At the height of the pandemic in 2020, schools began to rely on remote learning to educate students and issued Chromebooks or iPads to make it possible. However, keeping track of those devices has been a huge challenge despite the return to in-person classes. 
At Minneapolis Public Schools, 5,391 student-issued Chromebooks have been lost or stolen along with 68 iPads and 328 mobile hot spots between Fall 2021 and Spring 2023. Meanwhile, St. Paul Public Schools inventory records show at least 3,170 student-issued iPads have been lost or stolen since 2020.
The Los Angeles County Medical Examiner's office has completed its autopsy of "Friends" actor Matthew Perry, who was found dead at his home Saturday.
The LA County Medical Examiner listed Perry's cause of death as "deferred" Sunday, which according to the office means that an autopsy has been completed, but an official cause of death has yet to be determined. That determination could hang on impending test results like, for example, a toxicology report.
6. DNR sets winter walleye fishing limit for Upper Red and Mille Lacs lakes
The Minnesota Department of Natural Resources (DNR) announced the winter walleye fishing limit for anglers on Upper Red Lake and Mille Lacs Lake. 
Starting on Wednesday, Nov. 1, anglers on Upper Red Lake are allowed to keep four walleye this season, with only one walleye longer than 17 inches, compared to the five allowed during open water season last year. 
Meanwhile, licensed anglers on Mille Lacs Lake are only allowed to keep one walleye between 21–23 inches or longer than 28 inches, starting Dec. 1.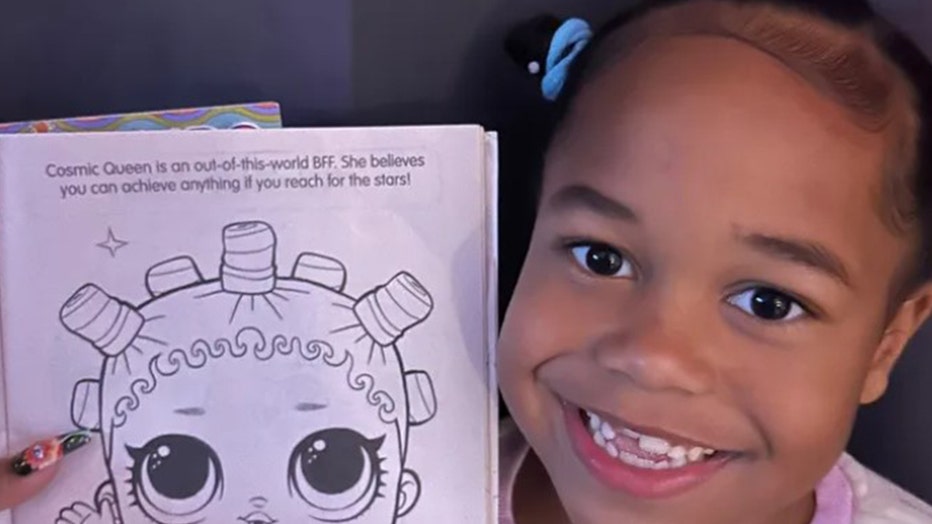 Money received through the campaign, "will help bring Isela home to Chicago and cover the expenses associated with her home-going and memorial service." (Supplied)
St. Louis County Sheriff's Office responded to an iPhone crash alert shortly before 4 p.m. to Vermillion Trail and Harris Bay Road. Soon after a passing driver called 911 and reported a child was trapped underneath a rolled-over vehicle. 
At the scene, deputies say a 5-year-old child was pronounced dead. The driver of the crashed vehicle and another child passenger were taken to Essentia Hospital for treatment. Family members identified the 5-year-old girl as Isela. 
A GoFundMe has been set up to help the family.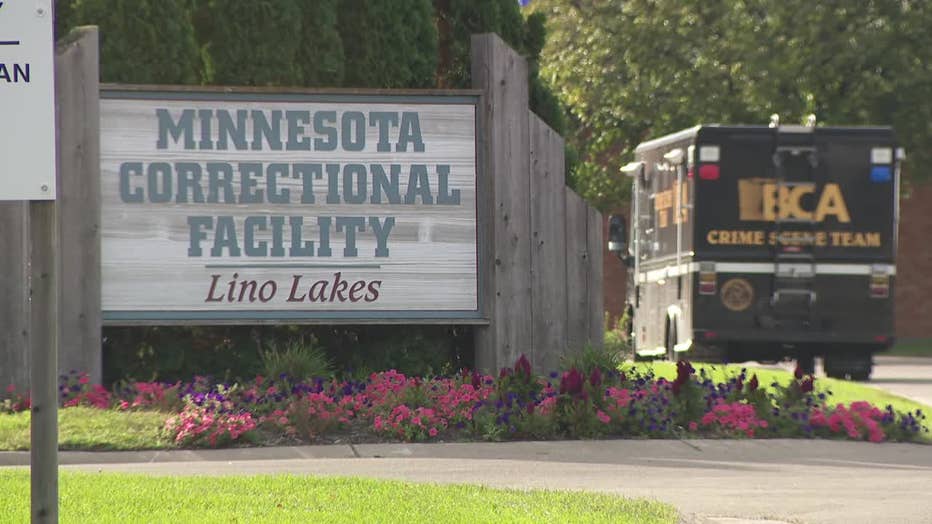 Homicide investigation at Lino Lakes correctional facility.  (FOX 9)
An inmate already serving a life sentence for murder is now facing charges in the death of his cellmate at Lino Lakes correctional facility.
Kyle John Kelbel, 42, was charged on Monday with second-degree murder in the death of his 63-year-old cellmate earlier this month. Kelbel is already serving a life sentence for a 2001 conviction of first-degree murder while committing child abuse and second-degree murder without intent.
Kelbel claimed he was annoyed with his roommate and he "just snapped," court records read. 
On Halloween as children were out trick-or-treating in a Brooklyn Park neighborhood, police were investigating a homicide. 
Police say a shooting at 73rd Avenue North and Zane Avenue North left two teens dead. Officers responded shortly after 5 p.m. on Halloween for shots fired at the intersection. 
The investigation is ongoing, and no arrests have been made.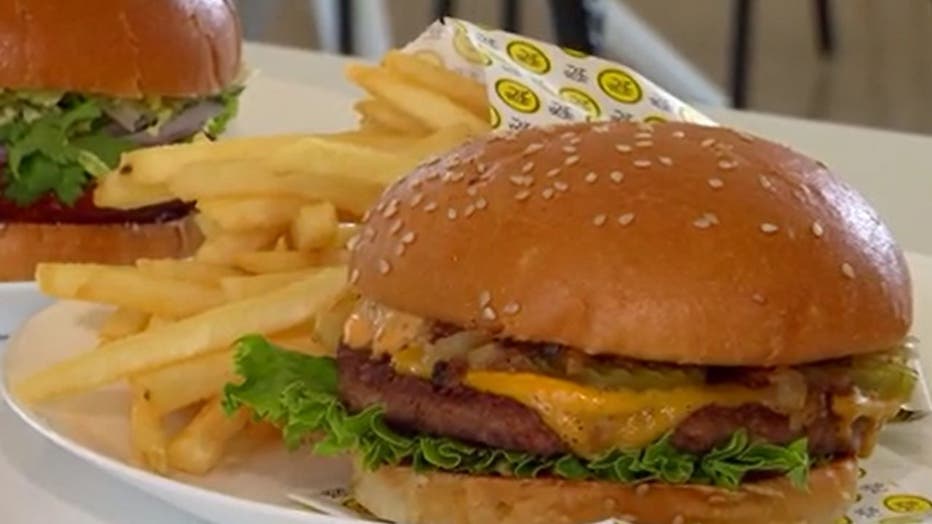 Stalk and Spade announced on Nov. 1 it would be closing all three of its locations in the Twin Cities.  (FOX 9)
Minnesota-based Stalk & Spade is closing all three of its restaurants, the chain announced Nov. 1. 
In a post on social media, Stalk & Spade said it is sharing the "difficult decision" to close their restaurants. 
"We started Stalk & Spade with a mission to provide delicious plant-based foods that were familiar favorites you could feel great about eating," the post said. "Over the past couple of years, we've experienced first-hand the unpredictable landscape of the plant-based meat and dairy alternatives industry, which has led us to make this hard choice."