Halloween shooting: 1 killed, 1 seriously hurt in Brooklyn Park
BROOKLYN PARK, Minn. (FOX 9) - Editors note: Authorities have confirmed that the victim who died on the scene is 16-year-old Diriye Abdi Muhumed. Police also confirmed the second victim, also a 16-year-old boy, died on Friday as a result of the shooting. 
See original story below: 
As children were hitting the streets for Halloween trick-or-treating in a Brooklyn Park neighborhood, police were investigating a homicide.
Police say a shooting at 73rd Avenue North and Zane Avenue North left one man dead and another fighting for his life. Officers responded shortly after 5 p.m. for shots fired at that intersection.
Inspector Elliot Faust says an officer, who was just down the street at a community center, responded within ten seconds to calls coming into dispatch.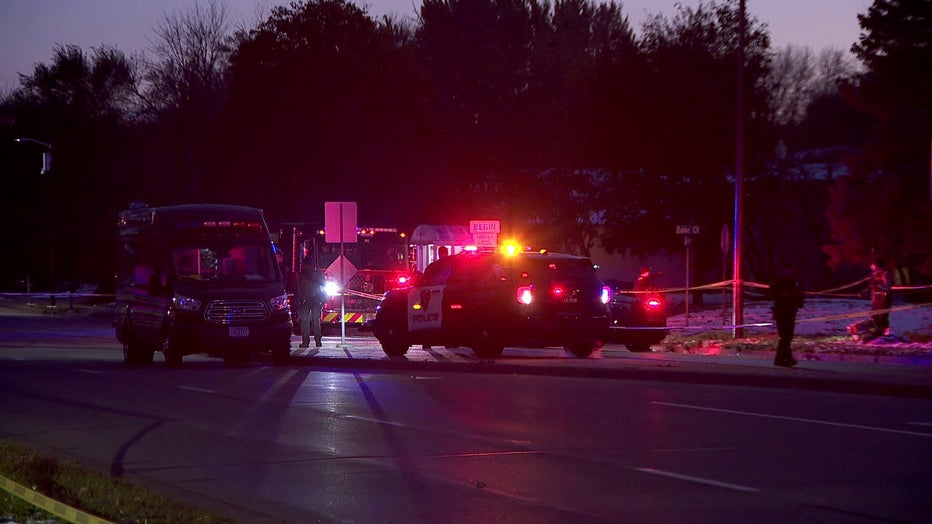 At the scene, police found one man who was ultimately pronounced dead and another with serious injuries. The second victim was rushed to the hospital in critical condition.
Despite the quick response, and aerial assistance searching for the suspects, the suspects were able to run away on foot and officers have not yet made an arrest. Police are asking anyone with information on the killing to call police.
The victims have not yet been identified. The investigation into the shooting is ongoing.