Man shot by police at Minneapolis City Hall charged with assault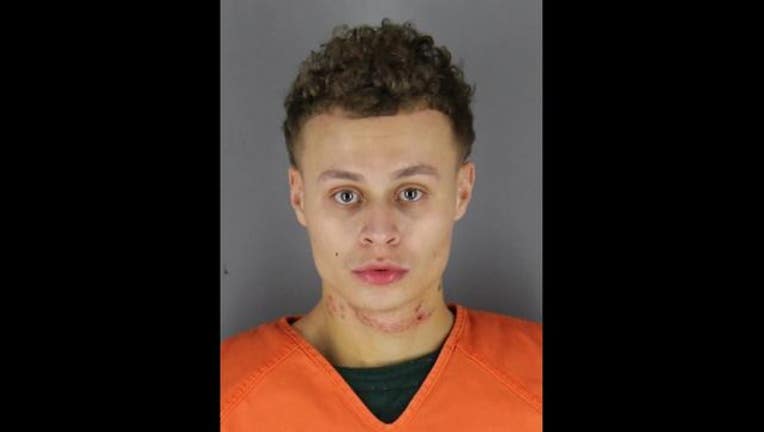 article
MINNEAPOLIS (KMSP) - A 19-year-old man who was shot by police at Minneapolis City Hall in December is facing multiple assault charges for approaching officers with a knife raised above his head.
Marcus Terrell Fischer is charged with two counts of first degree assault for use of deadly force against a police officer and two counts of second degree assault with a dangerous weapon.
On Dec. 18, Minneapolis police arrested Fischer for a shooting, which occurred on Dec. 13, according to the criminal complaint. He has since been charged with robbery and assault for that case. 
When officers arrested him, officers pat-searched him twice, but the they did not find a four-inch folding knife hidden in his pants waistband.
Police brought Fischer to police headquarters in City Hall in and took him to an interview room in the criminal investigators office where they interviewed him about the shooting. With the information he told them, the detectives told Fischer he would be taken into custody for robbery and assault. After explaining this to him, the detectives asked if he needed anything and he asked for water. Both officers left the room, leaving Fischer alone.
When one of the detectives returned with water, he found Fischer repeatedly stabbing himself in the neck and chest and "blood was strewn throughout the room." The detective told Fischer to stop, but he persisted.
At the time, none of the officers at City Hall had a stun gun. As the detectives waited for crews to arrive to help, Fischer continued stabbing himself, ignoring commands to stop.
Eventually an officer arrived with a stun gun to disarm Fischer, but when it fired, the gun did not make enough contact to stop Terrell. When the gun failed, Fischer raised his knife at Sgt. Gene Suker and Officer Jerome Carey, who had their pistols drawn in the doorway. Despite repeated commands to drop the knife, Fischer continued to approach the officers with the knife raised above his head. Sgt. Suker and Officer Carey both shot Fischer.
Fischer fell to the floor, officers handcuffed him and paramedics took him to Hennepin County Medical Center. He received treatment for two gunshot wounds, multiple stab wounds to his neck and chest and a throat wound caused by "sawing at his throat to his trachea with the blade of the knife."
The interview room cameras recorded the entire incident.
In a interview with police at the hospital, Fischer said he took out the knife because he "did not want to go to jail." He also admitted he knew police would shoot him if he came toward them and said he "could've taken a better path."
Fischer is currently in custody at Hennepin County Jail awaiting trial for the original robbery and assault charges.