Man sentenced in 5-year-old Minneapolis murder case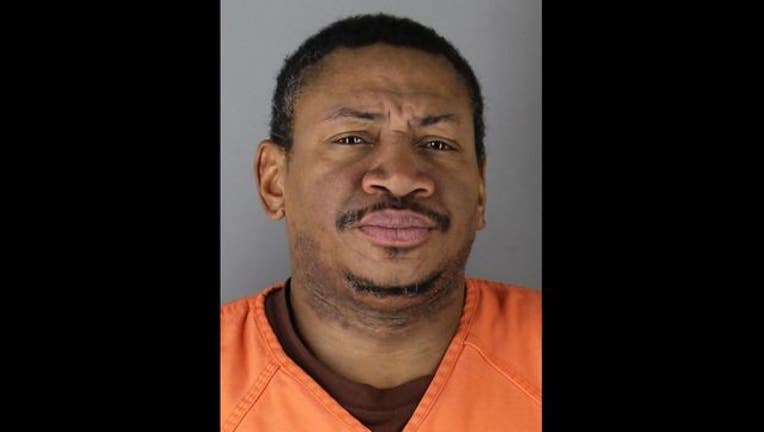 MINNEAPOLIS, Minn. (FOX 9) - A Minneapolis man was sentenced in a 5-year-old murder in Hennepin County District Court this week.
Marvin Washington Jr., 52, pleaded guilty Nov. 26 to the second-degree murder. Now, he faces more than 16 years in prison for the murder of 58-year-old Michael "Sonny" Portlance in 2013.
According to a criminal complaint, police found Portlance dead and naked behind a business on the 2600 block of Nicollet Avenue South Oct. 4, 2013. The medical examiner determined Portlance died of blunt force injuries.
Surveillance video showed two men pushing a garbage can in the area at 1:29 a.m. that morning, but no leads surfaced until February 2017 when someone came forward and said they had knowledge of Portlance's murderer. The person also said a number of witnesses were present.
Interviews of those witnesses yielded more information, including when Washington and two other men came across Portlance on First Avenue while he was walking to a liquor store. With Portlance, the group consumed crack cocaine, for which Portlance did not have money.
This caused Washington to start beating Portlance until he was unconscious.
Later, Washington removed Portlance's clothing and placed his body in a trash can. He then left the apartment with the can.
The man who helped Washington dispose of Portlance's body said Washington told him "he messed up and killed a man."
Monday, an advocate read several impact statements from Portlance's family members.
"I know Michael is gone, but perhaps, [Washington's] incarceration can save another family from having to feel the pain we feel," the advocate read from Portlance's sister's statement. "I can only hope that Mr. Washington takes his time in prison to make positive changes in life. To seek help with any addiction or anger issues he may have that put him on the path that led him here today."
Washington apologized to the family and said he never intended on killing the victim, according to the Hennepin County Attorney's Office.