Charges: Man fatally shot recently remarried ex-wife in Robbinsdale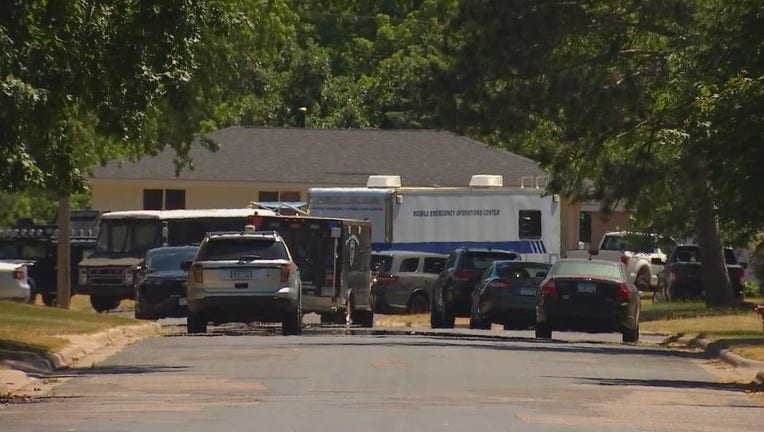 ROBBINSDALE, Minn. (FOX 9) - A woman's ex-husband is charged in connection to her death over the weekend in Robbinsdale, Minnesota.
According to the criminal complaint, 64-year-old Robert Dewayne McCloud of Brooklyn Center is charged with one count of second-degree murder after fatally shooting his ex-wife.
On the morning of June 18, officers were called for a welfare check in the area of 35th Avenue and Grimes Avenue in Robbinsdale. When they arrived, they found a woman dead inside a home. She had died of a gunshot wound to the head.
According to the complaint, the reporting party told police that McCloud had recently purchased a gun and that he had been at his ex-wife's home that day. 
Officers located McCloud at his home in Brooklyn Park and learned he had previously made a statement about shooting himself when the police arrived.
Officers began negotiations with McCloud and, during that time, McCloud reportedly said, "they're gonna know they caught themselves a murderer and saved a suicide," and that the "plan was to take care of business with [the victim] then myself but I took care of business with her and I left."
McCloud told police he shot her as she was reaching for her phone, and that he believed she was going to call 911.
Police recovered a gun at McCloud's home, along with a key to the victim's house. He was taken into custody.
According to the complaint, police learned McCloud had mailed flash drives to family members that contained a video. On the video, McCloud said he "planned to commit suicide, that he knew it was wrong to involve [the victim] but that [the victim] had just remarried, and he wasn't going to 'let that hillbilly' get all his stuff and his wife."