Man charged with murder in Red Wing fatal shooting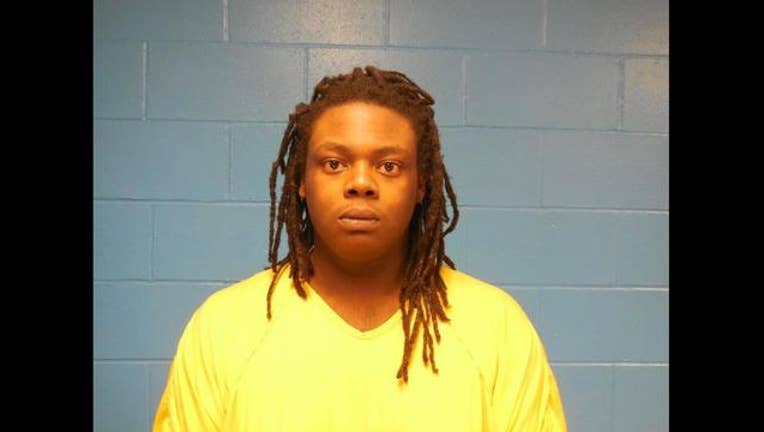 article
GOODHUE COUNTY, Minn. (KMSP) - A 26-year-old man is now charged with second-degree murder for a fatal shooting in Red Wing, Minn., Tuesday.
According to the Goodhue County Attorney's Office, Charles Deonta Jones is charged with two counts of second-degree murder, one count of third-degree murder and one count of second-degree manslaughter. Jones faces a maximum 40-year prison sentence.
The criminal complaint alleges Jones shot 27-year-old D'Angelo William Masterjohn at close range in the chest, killing him early Tuesday morning in Red Wing. Masterjohn was found dead on the sidewalk of Sanderson Street, marking the community's first murder in nearly a decade.
Jones is currently in custody at Pierce County Jail in Wisconsin.
He is expected to appear in Pierce County court for potential extradition to Goodhue County.
Jones has also been charged in Pierce County with attempting to flee a police officer.
The Pierce County criminal complaint details a police chase, which started after Jones drove through a stop sign on State Trunk Highway-35 and Highway 63. Speeds reached close to 115 miles per hour as the chase continued northbound on Highway 63 and then eastbound on 490th Avenue.
The car went into the ditch at 750th Street and drove through the yard of a home.
Jones, holding a silver pistol, got out of the car and ran into the woods. Police later heard a loud splash of someone jumping into water. They later heard Jones say, "I'm giving up, f--- you, I'm giving up."
Jones came out of the woods with both hands in the air and gave himself up to police.
In the woods by the car, officers found a fully loaded 9mm gun and a T-shirt that appeared to have bullet holes and blood on it.