Mall of America's new K9 needs a name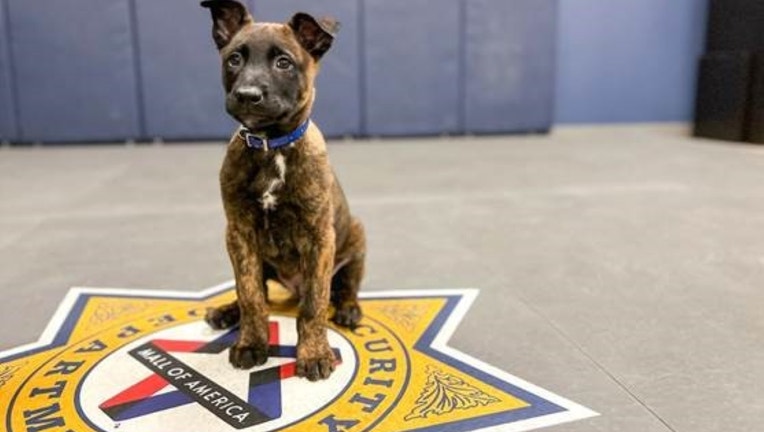 article
BLOOMINGTON, Minn. (FOX 9) - The Mall of America is asking for help to name its new K9 puppy. 
The puppy, who was born in Kentucky, is part of the Bloomington megamall's growing K9 unit.
The pooch is an 8-week-old male Dutch Shepherd and Belgian Malinois mix. He'll spend the next year training before hitting the mall with his colleagues. 
But the pup still needs a name. The mall is asking the public to submit family-friendly, single names that are no more than two syllables. You can submit names by filling out this form. Names must be submitted by April 5. 
Once submissions are gathered, MOA will post the top five names on its social media accounts by the end of the week. Fans can then vote for their favorite.